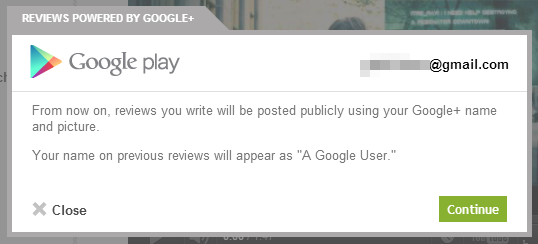 As you know we heard about this last week and today Google has made it live. Now there will be link back to user who reviewed app and posted its comment on Google Play. Earlier nickname or first name was used but now this thing will require Google+ account also.
Guys now keep your language in mind as your G+ profile is linked to it. Google also said that all comments previously left on Google Play will now be shown as written by "A Google User".
So who tried it until now?