Google is just rolling out an update, which is packed with New bunch of Wallpapers from various categories. Along with the new bunch of wallpapers the update also comes with some UI improvements in the App.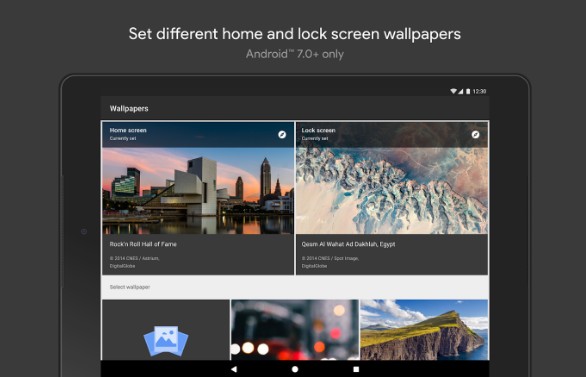 In Google Wallpapers App, If you got confuse in selecting one wallpaper from many. Than you can now select your favorite Category and from that category everyday your device wallpaper will be changed automatically.
According to the data on the Play Store, Google's app has between five and ten million downloads worldwide. It's extremely simple to use and allows you to easily discover new wallpapers that you can add to your home and lock screen. If you want to use the New Wallpaper then you just need to update your app to the latest version from the Play Store Link Below.