Google had announced a smartphone, its first watch, Pixel Buds Pro and many other things at the Google IO 2022 event. The brand has now been focusing on launching more products in the market. A new wireless device has popped up in the FCC listing with the model name G454V. The listing was reported by Google Chromecast first, and they suggested the upcoming device be a Chromecast HD. They add that it will be a budget Chromecast HD that will support Google TV. Earlier, there were reports regarding an upcoming Chromecast device with support for HD resolution. The listing also reveals the support for Bluetooth and Wi-Fi (2.4GHz + 5.0GHz).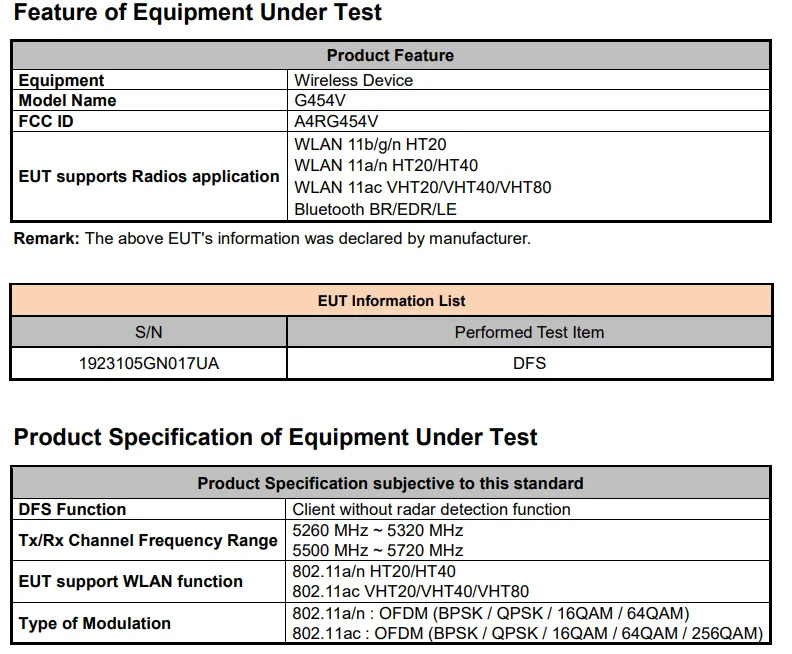 The listing of Chromecast with model number G454V also reveals that it supports video streaming at 60Hz in Full HD resolution. The box of the device will also contain a USB cable for charging. It will support a maximum of 1, 2 and 3Mbps streaming speeds. The streaming device will support different versions of WLAN. It ranges from WLAN functions 802.11 ac, VHT20/VHT40/VHT80, modulation 802.11a/n : OFDM (BPSK 1 QPSK/ 16QAM / 64QAM) and modulation 802.11ac : OFDM (BPSK 1 QPSK/ 16QAM / 64QAM / 256QAM).
The support for Google TV is deemed because of the capping of refresh rate at 60Hz.
The upcoming device will be made in Thailand. It has a Tx/Rx Channel Frequency Range varying from 5260 MHz – 5320 MHz and 5500 MHz – 5720 MHz. The forthcoming Chromecast HD with Google TV will have a difference only in streaming resolution. Compared to the 4K version of Chromecast with Google TV, it will feature lower pricing.