In the present world, WhatsApp is one of the popular trending application. Daily millions of messages, images, and other media are sent through the largest social chatting app. If you are angry or want to irritate your friend by crashing his/her WhatsApp, you need to read this guide.
What is WhatsApp Bomber?
WhatsApp Bomber is a straightforward application which helps you crash, hang or lag someone's WhatsApp. Combination of different numbers are generated using the WhatsApp Bomber and are sent as a message to your friend. In response, the app will automatically close by displaying the error message. This trick works on every WhatsApp user irrespective of a specific region. Root permissions are not necessary to use this application.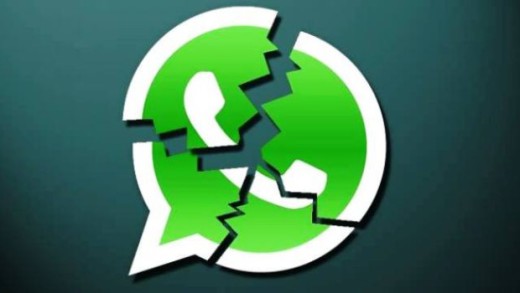 To crash your friend's WhatsApp, you can follow the two different ways. If you want to crash someone's WhatsApp from a mobile device then use WhatsApp Bomber. Otherwise, use Auto Spam Bot if you want to hang it using WhatsApp for Web. A detailed guide to crash WhatsApp is as follows:
How to crash WhatsApp mobile?
Method 1 – Crash WhatsApp using Mobile App
There are two steps by which you can crash WhatsApp. Follow both:
Prerequisites
Download WhatsApp Bomber.
At first, download the app from the link given above.
Install the App after downloading it.
After installation, open the App and accept its Terms and Conditions(T&C).
On the screen, you will see different levels – starting and other levels. Starting level is minimal impact, as the level increases the impact advances. If your device does not carry sufficient RAM, then your WhatsApp may also crash. We suggest starting with the starting level.
After selecting the level, click "copy to clipboard".
WhatsApp will be opened automatically. Now, open the chat of someone you want to crash.
Just paste the code in that chat and then send the message.
As soon as your friend opens that message their WhatsApp crashes automatically.
Method 2 – crash WhatsApp using WhatsApp web?
In this method, you can know how to crash the WhatsApp web. Follow the below steps to crash someone's WhatsApp.
Prerequisites
Download Auto Spam Bot
Download the app named Auto Spam Bot from the above link.
Install the app and open it.
After opening, enter a message which you want to send.
Now select the message speed such as 2000m/s or other.
Go to web.whatsapp.com and scan the code from your WhatsApp mobile.
Get back to that app and then click start.
Immediately open any chat in WhatsApp web and type that message.
Done, it will start to send the same messages with the quantity you choosed.
How to recover from WhatsApp crashing?
You face lag or crash issue after this process. Follow the below steps to getback to WhatsApp.
Foremost, try closing the App, and later the app opens safely.
If the app doesn't close, go to installed apps in settings.
And select WhatsApp and then click on stop application.
After that, the app can be opened safely.
WhatsApp bomber is a very simple App to crash someone's WhatsApp.We have tried the above methods, and these worked like a charm. Using these methods, you can irritate your friends, family members or anyone.
If you face any problem during the installation, let us know in the comments section below.