Meta introduces a new feature called WhatsApp Flows which enables companies to communicate with their clients and seamlessly offer services. Customers who use these services may accomplish a number of tasks without leaving WhatsApp, so to speak. The second annual Conversations conference was hosted on Wednesday in Mumbai by the Meta-owned app. Several new features for WhatsApp for Businesses in India were unveiled at the occasion.
WhatsApp 'Flows' Feature
On Wednesday, Mark Zuckerberg unveiled several new WhatsApp capabilities for both people and companies. These enhancements, which aim to streamline communications with companies using WhatsApp conversations, were presented at WhatsApp's Conversations event in Mumbai.
Businesses will be able to provide a variety of services to clients inside WhatsApp chat windows thanks to WhatsApp Flows. For instance, if a company offers booking services, clients may easily select their train seats, place food orders, or purchase tickets without ever leaving the conversation. Shortly, WhatsApp will make this capability accessible to companies throughout the world via the WhatsApp Business Platform.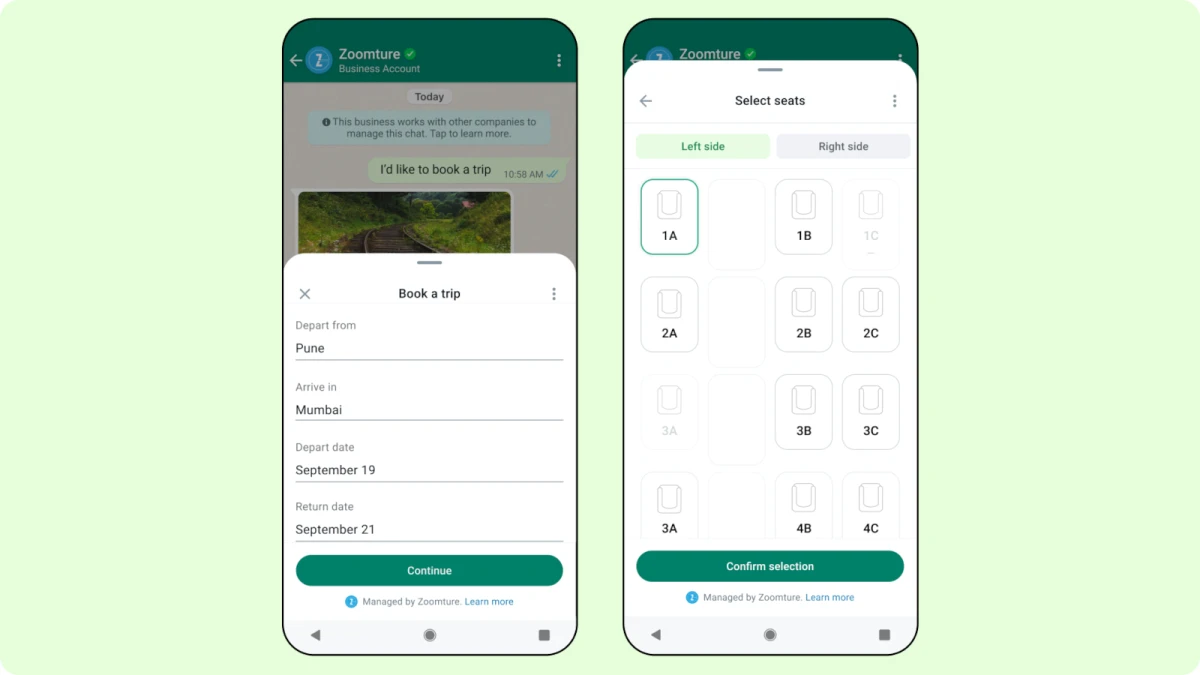 MAKE SURE TO READ: Google Messages gets redesigned home screen for Android 14 Beta users
Using the feature, customers can also:
Book appointments
Log in to their accounts
Customize a product that they're interested in
Fill out and submit forms
Sign up for events and promotions
When communicating with companies using WhatsApp Flows, all information you input is sent securely to the company. Additionally, the business is providing additional payment partners for clients in India, where WhatsApp has more than 500 million users, throughout the checkout process.
Customers could only make payments over the UPI-based Unified Payment Interface network WhatsApp Pay without leaving the app when WhatsApp teamed with Reliance Jio for an end-to-end purchasing experience last year. Users may now make payments using other UPI applications, credit and debit cards, and payment gateway companies Razorpay and PayU.