Amazon has started the promotions season by offering a huge discount on the Echo speaker. This time they are selling the refurbished Echo speaker for $89.99 which is $75 less than it's original price. Just couple of days ago, Amazon was also selling Echo Dot at just $29.99.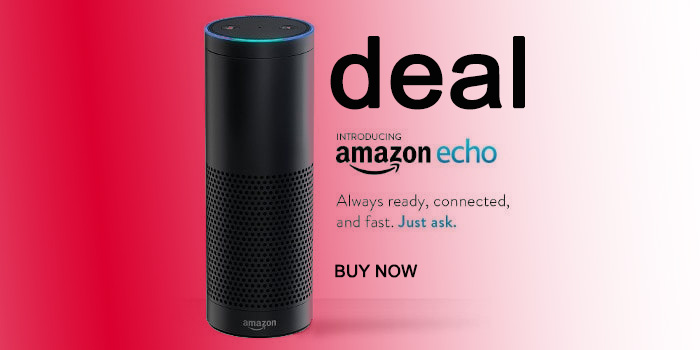 Amazon Echo is a smart speaker with the power of Amazon Alexa voice assistant. It can do a lot of works by asking instructions from you.
Recently, Amazon added slew of new features to the Echo and Dot. They have added the option to dial a voice call and intercom functionality is also there.
Right now Amazon is offering you the refurbished unit, means it has been repaired and certified for re use. Usually, some devices packs defects and then company replace those defected parts and sells them again at low prices. They also comes with warranty for some time.
Further, you can listen to unlimited music from Amazon Music, Spotify, Pandora, iHeartRadio, TuneIn, and more using just your voice. It can control your lights, fans, switches, thermostats, garage doors, sprinklers, locks, and more.
You can avail the discount by hitting the button below. Also, offer is available for Prime users only.