Our previous post on Amazon Echo indicated that Amazon is working on a step-up version of the device. Now, after a couple of months, we came across a leaked image of the new Amazon Echo which includes a built-in touchscreen.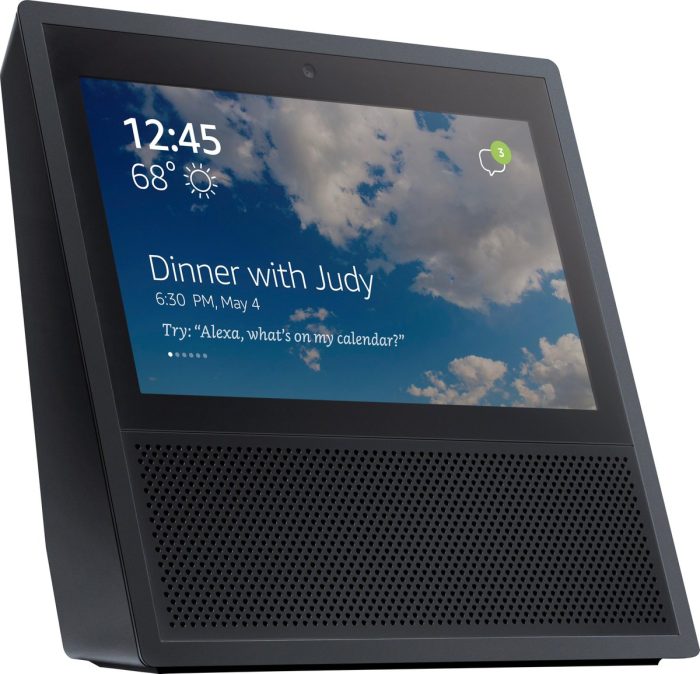 While there is not much information available except the image above, it seems pretty difficult to figure out what this new device is capable of. The all-new Amazon Echo, with its old-school design is rumored to have a 7 inch touchscreen, a camera above the screen and sizable speakers at the bottom with Amazon's digital assistant, Alexa on the go.
These enhancements should improve Echo's capabilities manifold, including video chats and online shopping.
The device was expected to be released sometime this summer, therefore, this recent leak seems promising. If rumors to be believed, it seems a must-have gadget for your home. It may cost you between $200 and $250 to own this smart device.