Mobdro is an Android-based streaming app that has been around for several years now. The platform is most reliable when it comes to streaming videos in different categories such as TV Shows, Live TV, Sports, News, Documentaries, and much more. Moreover, installing it on your Chromecast can expand these options for free. On this page, we have created a guide to help you install Mobdro on Chromecast with Google TV.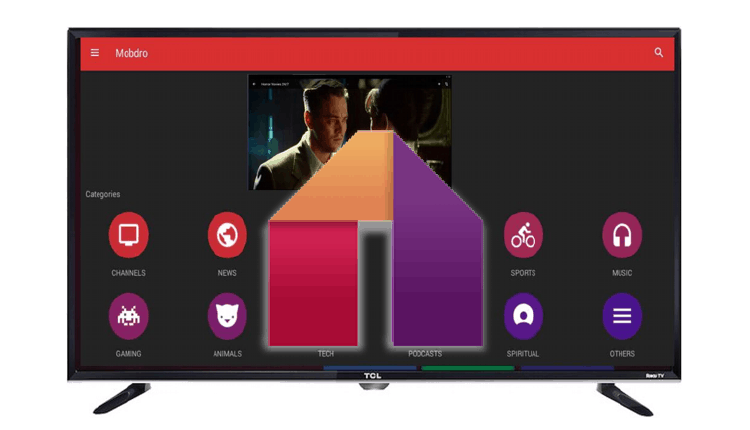 Mobdro on Chromecast will enable you to watch hundreds of channels from across the world by continuously scanning the web for free video links. The best part is the streaming app is organized and presents videos in a way so they are easy to browse.
FYI, the Mobdro app offers two types of media content: free sources and channel streams. As the name suggests, the former type gathers videos from free sources like YouTube. To mention, Mobdro is not available on the Android TV store as it is known for streaming copyrighted content. Therefore, before following any of the below steps, you need to enable the VPN.
How to install Mobdro on Chromecast with Google TV?
On the home screen, tap the Search menu.
In the box, type in "Downloader app" and search.
Click on the install button beside the Downloader app offered by AFTVnews.

Note: DO NOT open the app yet.
Go back to the home screen and select your profile icon in the top right corner
Tap on the "Settings" menu and look for "System" and choose "About"
Scroll down to the near end until you see the "Android TV OS build" option
Press this button several times until a message pops up from the bottom of the screen saying, "You are now a developer!"

Do NOT miss this step as it is necessary to activate the developer's permissions.
Open up the main settings page again and follow the below steps:
On the page, look for "Apps"
On the next page, select "Security & Restrictions"
Click on Unknown sources.
Thereafter, you will see the Downloader app, slide the toggle to blue next to it

Now, you can launch the Downloader app
 Download the Mobdro apk file using Downloader
In the Downloader, enter the below URL in the field:  https://www.mobdro.bz/mobdro.apk
After a few seconds, the Mobdro apk will start downloading.
After the download is complete, click "Install" and then "Done." 
You can now find the Mobdro app in your app drawer.