Xiaomi Redmi Note 5 Pro – we wouldn't have to describe, as it's a sensationally popular device. Especially in India and the home-market China, the device has performed exceptionally well with lots of folks still longing to take home one. Just recently, the device has been blessed with Android Oreo 8.1 bringing Project Treble support.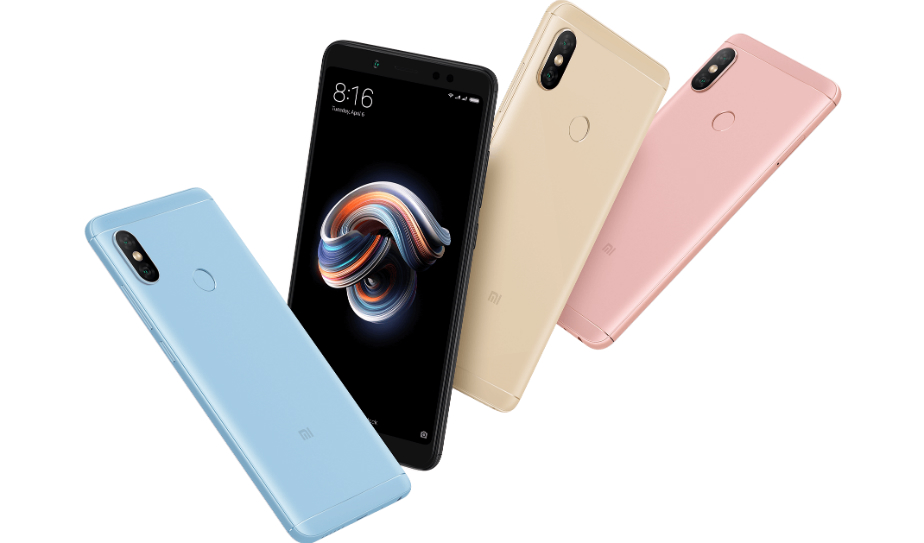 Updated the Note 5 Pro to Android Oreo 8.1 and in search of a rooting method? If yes, then here is a simple step-by-step procedure on how to install TWRP and root the Redmi Note 5 Pro. Without much ado, let's directly begin the how-to guide.
Pre-Requisites
Make sure you've following requirements before we begin the procedures.
Bootloader Unlocked Xiaomi Redmi Note 5, Official TWRP 3.2.1-0, DM-Verity and Force-Encryption Disabler and Latest Magisk 16.4. Latest ADB and FastBoot installed on your PC. Most importantly patience!
(All download links are provided at end of the post)
Note: Bootloader unlocking should be done via MiUI official webpage by applying for a request to get your device unlocked.
Apply Here For Unlocking Mi Devices
Flash Official TWRP 3.2.1 on Redmi Note 5 Pro
Warning: Proceeding further will void your device's warranty. Flashing can potentially brick or bootloop your device. Hence, don't forget to take the Backup of important datas to be on a safer side, in case if any data loss occurs during the process. DO THIS AT YOUR OWN RISK!
Though there are so many unofficial builds of TWRP, we'd recommend the recently released official one. Follow the below steps to successfully install it.
Read More: Guide to install Stock ROM on Xiaomi Redmi Note 5 Pro
FastBoot Method
Go into Settings -> About and find the Build Number and tap on it 7 times to enable developer settings.

Press back and go into Developer Options and enable USB debugging.

From your computer, open a command prompt and type:

adb reboot bootloader

You should now be in fastboot mode.

Download the correct image file and copy the file into the same folder as your adb and fastboot binaries.

Rename the image to twrp.img and input following commands:
fastboot flash recovery twrp.img
fastboot reboot
Exceptions: If the custom recovery is automatically replaced by the stock recovery during first boot. Do the following: After typing fastboot reboot, hold the key combination(Vol+ and Power Button) and boot to TWRP. Once TWRP is booted, accept "swipe to allow modifications" on the start-screen. Doing so will patch the stock ROM to prevent the stock ROM from replacing TWRP. If you don't follow this step, you will have to repeat the install.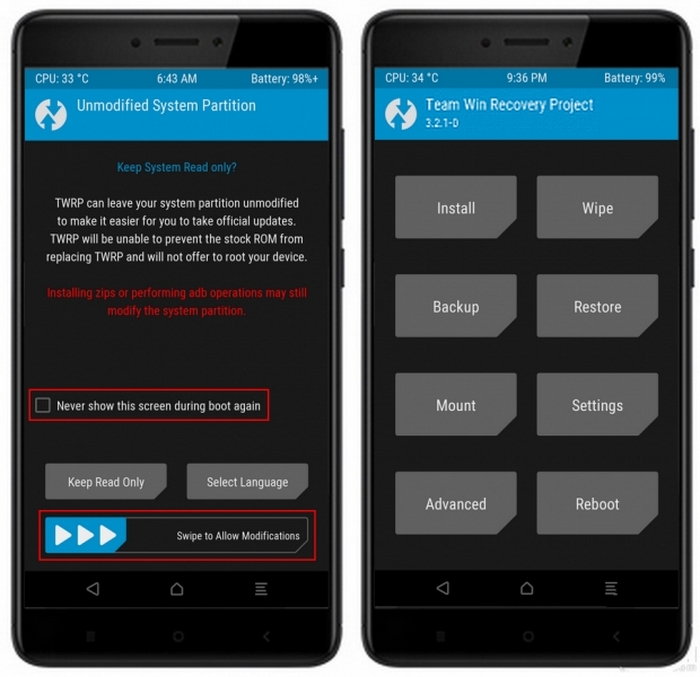 Note: Swiping to allow system modifications trigger DM-Verity and in-effect prevents the device from booting.
Root Redmi Note 5 via TWRP
Once you've successfully installed the TWRP and allowed modifications. Before booting the device to system, you need to root the device by disabling DM-Verity checksum. Hence, on TWRP follow these steps.
On TWRP, choose "Install" option.
Now manually choose the right packages that you've downloaded earlier from the pre-requisites. They are: DM-Verity and Force Encryption Disabler 6.0.zip, and Magisk 16.4.
Install them one by one (It's good to do a dalvik cache wipe before and after each flashing).
Now go back to TWRP main menu.
Choose Reboot option and then System.
Wait for the device to complete the boot.
Finally…you've successfully rooted the device.
Downloads
Minimal ADB and FastBoot v1.4.3: Download
Official TWRP 3.2.1 for Redmi Note 5 Pro: Download
DM-Verity and Forced Encryption disabler 6.0.zip: Download
Magisk 16.4.zip: Download