Google named its lineup of devices set to receive the new sweet treat Oreo yesterday. One of the huge advantages of owning a Pixel or Nexus device is that you aren't affected by Android fragmentation. These devices also had access to the various Beta releases of Android Oreo prior to the official stable build.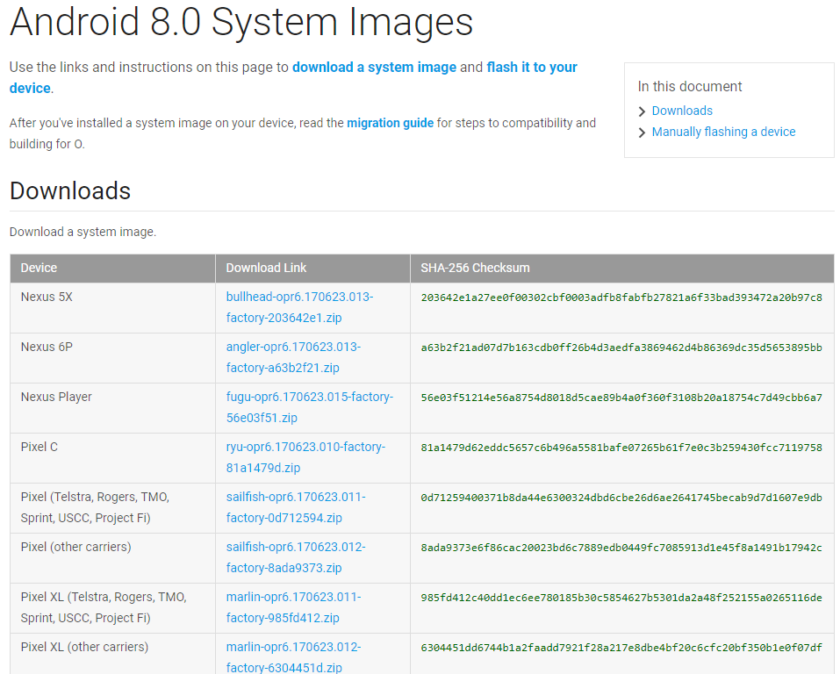 Now, the OTA updates won't take much time to arrive to those devices. And most people would wait for that to happen. But for those who thrive on the cutting-edge, we have here a guide to install the system images on their Google devices. System images are already live for Pixel, Pixel XL, Nexus 5X, Nexus 6P, Pixel C, and Nexus Player. Users will first need to download the respective build for your device from here. The OTA zip files aren't available as of now. Once they are, users can flash those with stock recovery.
Note: Unlocked bootloader is necessary to install these factory images. This also wipes all data on your device. So, do a backup.
How to install Android Oreo system image
Download the factory image specific for your device to your PC, then unzip it to a separate folder.
Setup ADB and Fastboot on your PC.
Enable USB debugging on your device.
Connect your Pixel device to the PC with a USB cable.
Open a command prompt window on your PC, and issue the following to boot your device into bootloader mode:
adb reboot bootloader
└ You might get a prompt on your device to "Allow USB Debugging", select Yes/Ok/Allow.
Run/execute the flash-all.bat script from the files we extracted in Step 1.
That's all. If followed correctly this should get you the new build easily. Enjoy, the new Oreo with Oreo biscuits if you can.