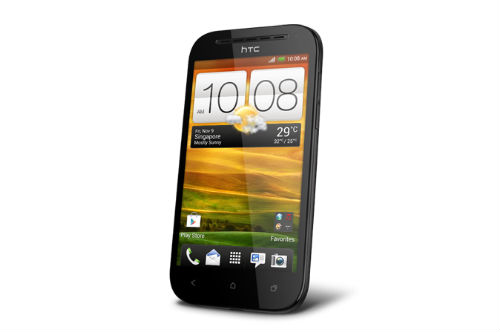 HTC has announced HTC One SV from its One Series in UK. It is 4G LTE capable phone and mid range phone with LTE. In UK it will take place next to the Lumia 820 and Huawei Ascend P1 LTE in this category. However, the device will be probably available via EE.
HTC One SV equipped with a 4.3-inch, 480 x 800 pixel resolution touchscreen boasting a pixel density of 216 ppi, its powered by a 1.2 GHz dual-core Snapdragon processor and 1GB of RAM. Sadly, Android 4.0 Ice Cream Sandwich is the standard operating system, complete with HTC Sense 4, with no word of an update to Android 4.1 in the future either. The One SV offers the amazing camera synonymous with the acclaimed One series as it consist 5 MP camera on back 1.6 front facing camera.
HTC, Peter Chou said, "The HTC One SV heralds the next generation of smartphone performance and lightning fast mobile internet. We're delighted to help fuel the spread of 4G LTE networks worldwide with models that enable our customers to enjoy web browsing, movie streaming and Internet radio more quickly and more smoothly than ever before."
HTC One SV will be available in UK in coming weeks. This LTE-capable device should be launched in the US, too, via Boost Mobile.
Via Engadget