October 16, 2017 isn't far away, it is the special day for Huawei lovers as Huawei is going to announce the Mate 10. Well, we don't know about others but it is an important day for hard Huawei lovers. Especially, for those who have been eagerly waiting for Huawei Mate 10 official launch.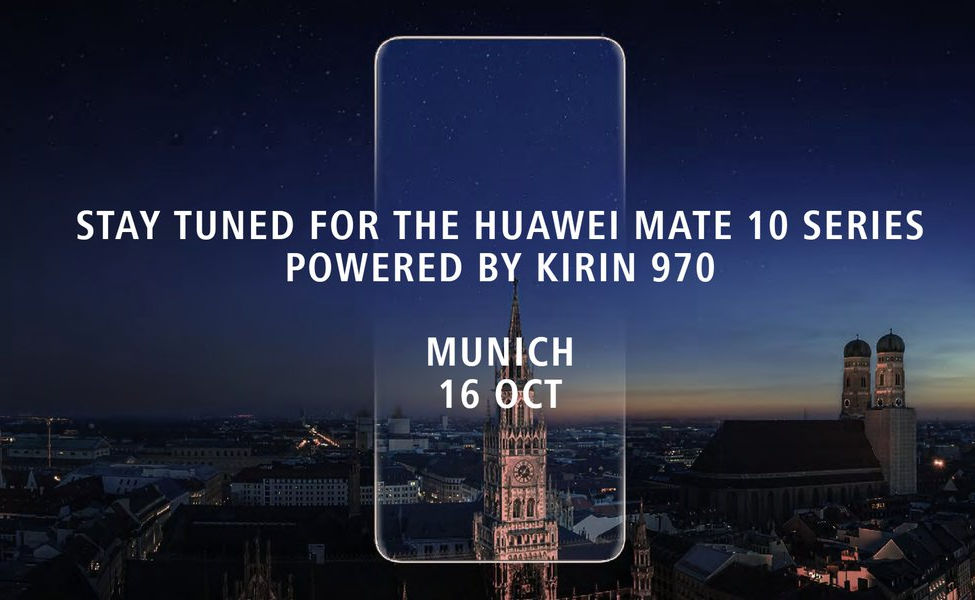 Well, on October 16th 2017, Huawei will make the most awaited Huawei 10 officially available. For this, the Chinese smartphone giant has started marketing about the device on internet.
Huawei, today posted a small video on Hauwei Mate 10, for those following Huawei on twitter must have seen it. But for those who haven't Huawei said that the new Mate 10 is not a smartphone.
Why did Huawei say this? Because according to the Chinese giant the device is an intelligent machine. For the marketing sake, Huawei is teasing its abilities and this time it seems they have teased its AI qualities. The device will be powered by the latest Kirin 970 chipset which has been made to provide better AI services for users.
Huawei calls Mate 10 an alive phone, saying that it's AI services are enhanced. When it comes to features, then, the device may come with a 6 inch bezel less display making the device slim as well as long. The Huawei Mate 10 will run on Android 8.0 Oreo and will host a powerful 4,000 mAH battery.
The device will be available with 6GB RAM and 64GB internal memory. There are many other features also which are going to make it an outstanding device.
Let's wait for it to get officially launched by Huawei. Till then you guys can share your views regarding the device via comments below or can view all the leaks and reports over the Huawei Mate 10 portal.