Huawei Mate X, Huawei's foldable 5G smartphone will be officially available no later than September this year, said Vincent Pang, President of Huawei's Western European Region. "Probably earlier, but definitely September is guaranteed."
The news seems quite exciting after Samsung recalled review units of Galaxy Fold devices a couple of months back. In an official statement, Samsung stated that they will analyze the situation and there will be a delay in the launch of its first foldable phone. It remains to be seen whether Samsung would be able to resume the production of Galaxy Fold devices or Huawei will get hold of the opportunity to officially launch the first foldable smartphone. While the previous rumors suggested that the Huawei Mate X could launch as soon as July, it doesn't seem to be legible after the above statement from Huawei executive. It seems quite difficult after the US imposed restrictions on Huawei as a result of trade war between the US and China. Currently, both Samsung and Huawei are not in a good situation to launch their foldable devices and therefore, we may need to wait for atleast a couple of months to see this coming.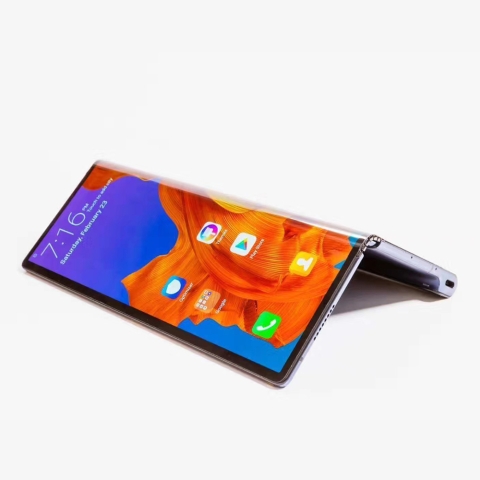 With Huawei's commitment to launch Mate X no later than September, a big question arises whether the device will be running Android OS or HongMeng OS? The Mate X will definitely be running Android because it has already been announced, said Vincent Pang in a statement.
Pang further added that "Huawei has used the last few months to improve the P-OLED screen on the device. Huawei is doing almost everything to prevent it from getting caught up with the same problems that Samsung had with its foldable device. But we have done a lot of tests, especially for that."
Its time for us to just keep our fingers crossed and wait for the official release of Huawei Mate X and Samsung Galaxy Fold to make way for the Flexible smartphones to take over.