Updating your smartphone to the latest software is of utmost importance in terms of security, reliability and performance. All eligible smartphones receive system updates on regular intervals to keep your device running securely and smoothly.  You should update your device as soon as you receive a system notification stating that a "New Update is Available". If you did not see an update notification for quite some time, you may choose to manually check for an update by heading to Settings > Software Update.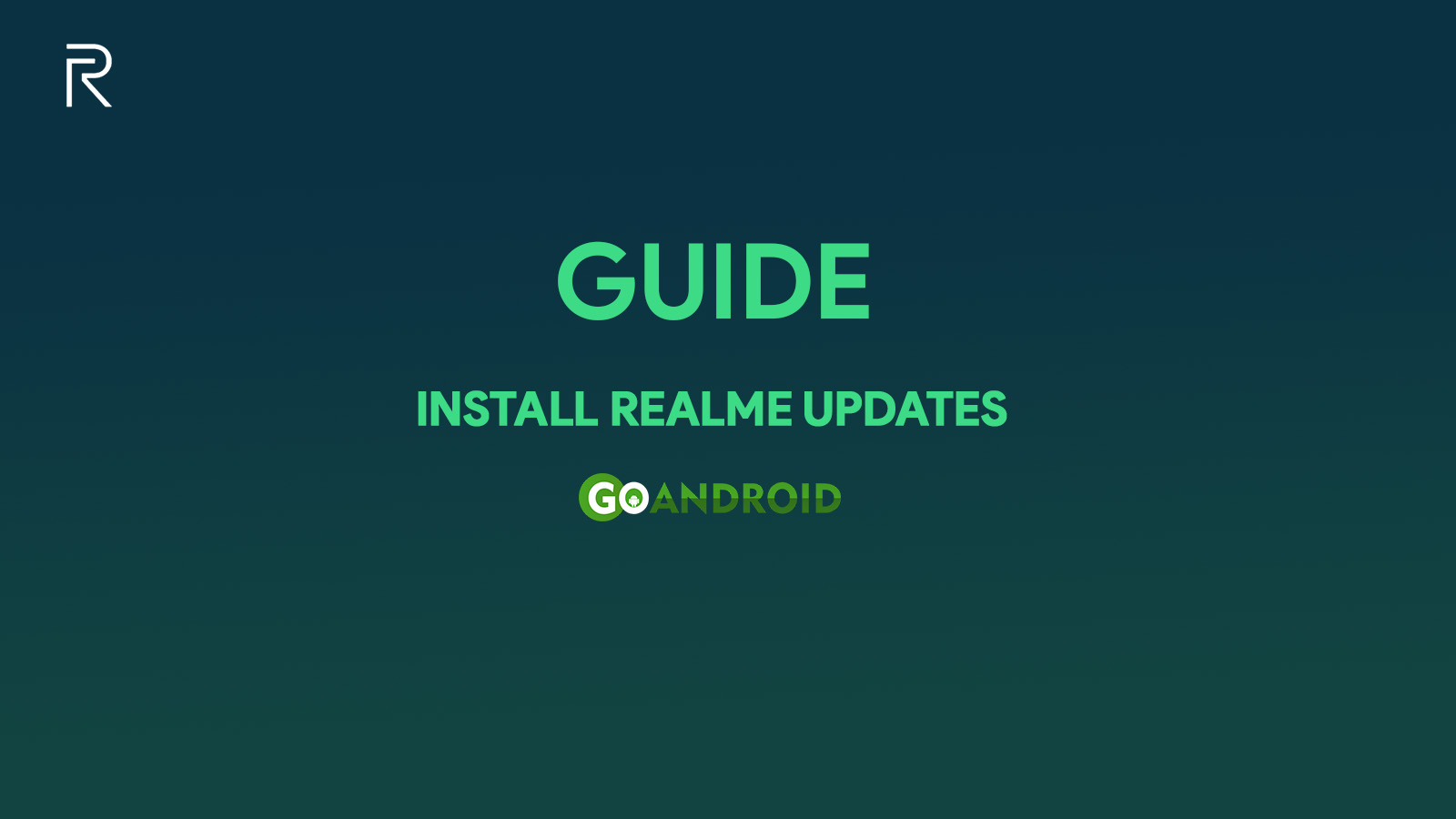 Today in this guide, we are going to walk you through on How to Install Software Update on your Realme Smartphone. Let's get started.
Pre-requisites
There are some prerequisites to keep in mind before you start downloading and installing an update, that includes:
Your Realme smartphone should have adequate battery level (50-60 per cent) OR must be connected to a reliable power source.
If you're on a limited carrier data plan, be sure to connect your smartphone to a reliable Wi-Fi so that you can download and install the update seamlessly.
Updating software takes quite some time and you should not interfere with the update process.
If you are not well aware of the Rooting process, DO NOT try rooting the phone yourself, as it brings the risk of Bricking your smartphone, and also voids the warranty service of your smartphone.
You can also take a backup of your data by following our rootless guide for data backup.
Install Realme Software Updates
There are several ways to update your Realme Smartphone that include:
Update your Realme Smartphone Wirelessly

If you're connected via mobile data or WiFi (highly preferred), the system will automatically show new update, if any. You will be notified of the update via the Software Update icon. If the software on your smartphone is up-to-date, it will show "This is already the latest version"

If the software update is available, download the firmware by tapping System Update.
Your device will now reboot and start updating the software that may take a few minutes to complete the download and installation process.
Update with SD Card (Recovery Update)
 If your Realme Smartphone, freezes at a certain interface or Realme logo and can't boot, you can always enter the Recovery Mode.
Go to Relame Official website > Support > Software Updates, and download the firmware to the root directory of your SD Card.
Insert SD card into the smartphone, and turn off the power.
Press and hold the Power and Volume Down buttons simultaneously, until your phone enters Recovery Mode.
In Recovery Mode, tap Install from storage device > Install from SD, and find the update package.
Tap the firmware and a confirmation message will appear on your screen. Tap Yes, that will reboot your device and start updating. The device would take a few minutes to complete the update process.
Online Update (Keep Data)
Online Update (Keep Data) in Recovery Mode downloads the firmware of latest system, which is same as going to the website to download the firmware.
Press and hold the Power and Volume Down buttons simultaneously, until your phone enters Recovery Mode.
In Recovery Mode, tap  Online Update (Keep Data) and wait until the update completes successfully.
Visit Local Realme Service Center for Update assistance 
If you are unsure and can't update by yourself, you are advised to back up the important data, take your mobile phone, invoice and warranty card to the local Realme Customer Service Center to seek help from professional maintenance engineer. To find the nearest service centre, you can go to the Realme Official Website> Support> Service Center.
WE hope you have successfully installed the update on your Realme smartphone. If you get any problem, then comment below.