If you are into rooting for a while or have rooted your device once then you may have heard about a word termed as a "custom recovery". Every Android smartphone comes with a stock recovery designed by the brand itself. This recovery helps a user to recover the software and files, this helps to factory reset the device, etc. There are some features which are not offered by these stock recoveries so to fulfill that blank space custom recoveries were introduced. One of the most popular custom recoveries on this planet is TWRP recovery and if you aren't aware of it then you may be living in a cave. We are going to detail it and let you know how to install TWRP recovery.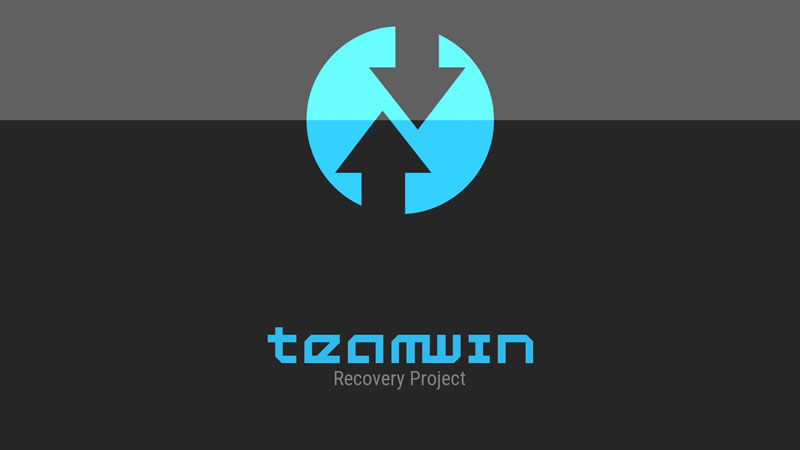 TWRP(Team Win Recovery Project) is an open source custom recovery developed for Android devices. It is generally installed by the users who are into rooting. This enables a user to install third-party ROM's to a device which is simply not possible with the custom recovery. There are several custom recoveries in the market but this one has achieved success on the next level reason being it's easy-to-understand interface. It now has a touch supported interface which was not available in the previous versions of it.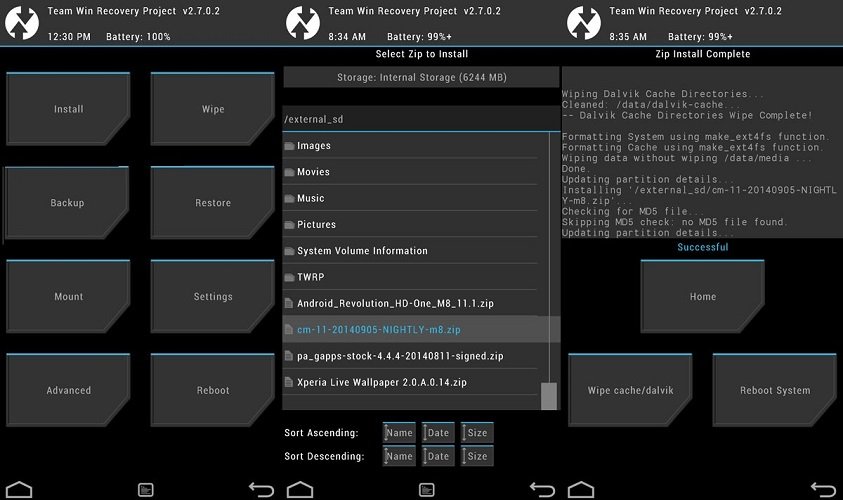 Read More: Download Magisk v16.4 (Magisk Manager v5.7.0)
Some major functions you can perform with TWRP recovery:
1.) While installing a custom ROM there is always a risk of losing data. To protect your data you can take a NANDroid Backup, which will backup your current ROM and in case you lose data it will come handy. In our every guide we advocate taking a complete backup as it is an ideal way to initiate the rooting process.
2.) Restoring existing backup is a parallel function to the first one. TWRP recovery detects if any backup is present in your storage. You can simply swipe to install that backup to restore all the settings and files associated with that backup.
3.) With the help of TWRP recovery, one can easily flash third-party custom ROMs. It is helpful for a user whose device is not getting further Android updates officially. By using it he/she can enjoy latest Android version even on an old Android device.
4.) Flashing custom modules sometimes create a problem due to which your device stuck to the boot screen. In cases like that, you can simply factory reset your device by going to TWRP menu.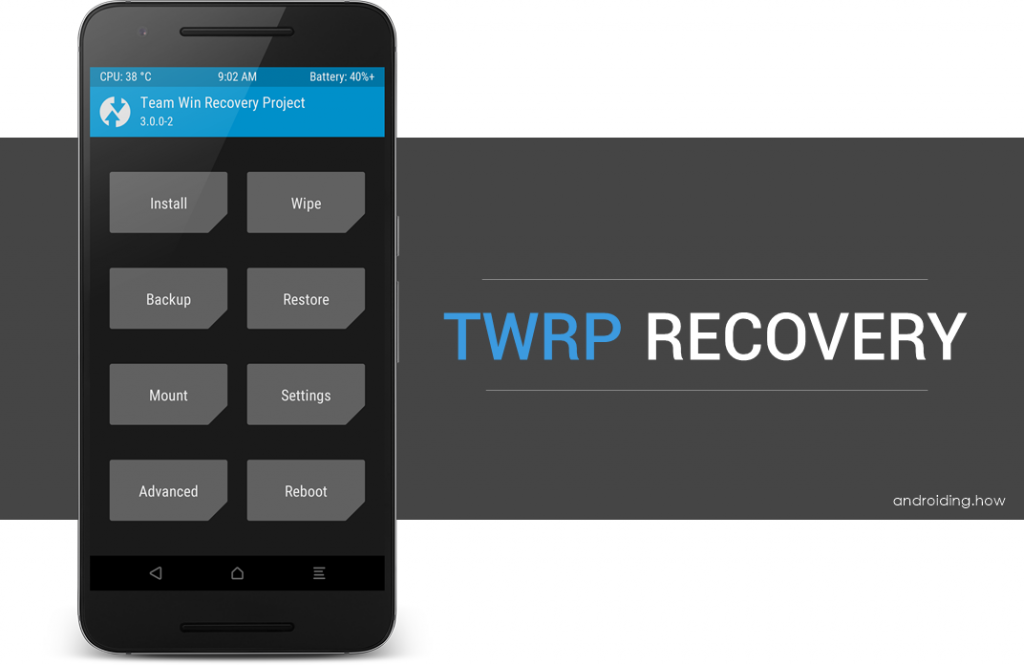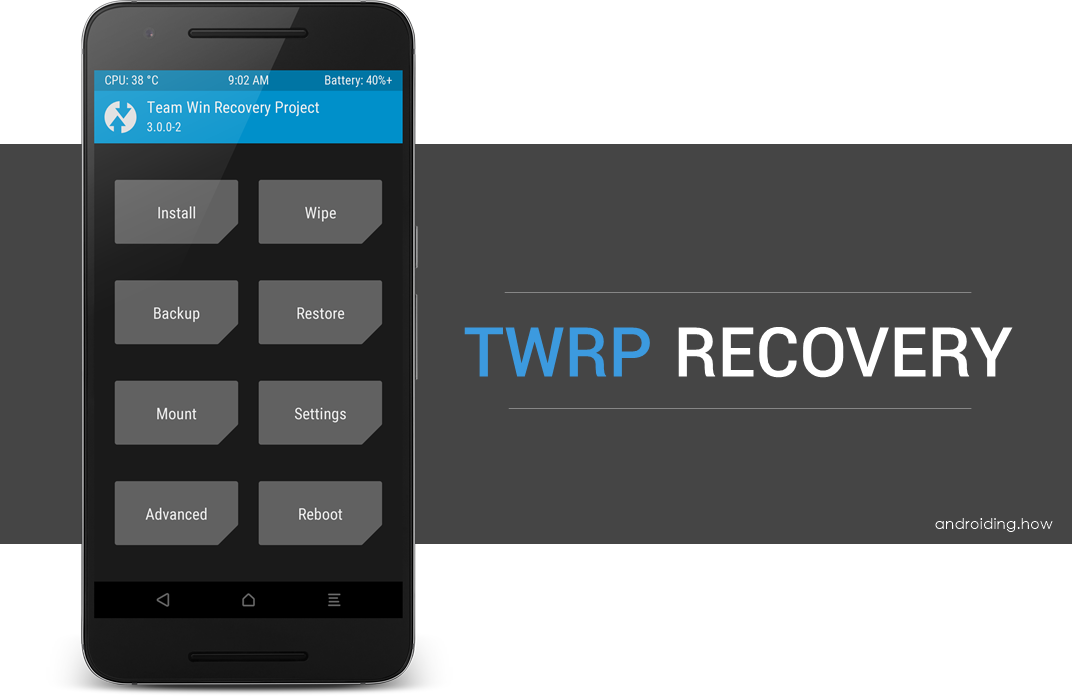 You might also like:

How to unlock bootloader and install TWRP recovery on Xiaomi Redmi Note 5 Pro
How to root Xiaomi Redmi Note 4 & Install TWRP Recovery
How to unlock bootloader and install TWRP recovery on Xiaomi Redmi Note 5 Pro
Xiaomi Redmi 5A, Redmi Y1 and Redmi Y1 lite now have official TWRP support
How to Install Magisk, TWRP and Root Galaxy J7 Prime?
How to root Honor 8 Pro and install TWRP
How to Install TWRP recovery on any Android device?
The process might slightly differ from device to device. Although the major sequence is identical for all Android devices.
1.) Firstly turn on USB debugging by going to Developer options in the settings menu.
2.) To install TWRP recovery you first need to have ADB and Fastboot tools on your PC/Laptop. (In case you using MACos)
3.) Download the TWRP file for your device from the official website or any other trusted source. Place this file somewhere on your PC.
4.) Now connect your device to PC through a working USB cable.
5.) Open Command Prompt/PowerShell by holding Shift+Right Click and here select cmd/PowerShell.
6.) Give the below-mentioned command to boot into fastboot mode:
adb reboot bootloader
(Allow USB debugging if a message appears on your smartphone screen)
7.) Give the below-mentioned command to install TWRP recovery:
Fastboot flash recovery twrp-2.8.x.x-xxx.img
(name of the recovery may differ from device to device)
8.) Now to reboot give the below command:
fastboot reboot
9.) Your device will reboot and you're done.
Check some Custom ROMs also:
Best Custom ROMs for Galaxy J7 Prime
Best Android Oreo Custom ROMs for OnePlus 2
Best Custom ROMs for OnePlus 5
Best Custom ROMs For Vivo V7 Plus
Samsung Galaxy S8 TWRP Download
Visit TWRP official website for more info about download links and related information.