To track your healthy lifestyle moves easily, you need a smartwatch in your daily routine. Among all the high-quality wearables, here we will talk about the performance of much reliable and hot selling wearable by Kospet— Kospet Magic 4. The affordable smartwatch offers plenty of useful features with greater accuracy. The refined App for Android and iOS further improves the usability of the watch. Let's get into the tiny details of our Kospet Magic 4 Review.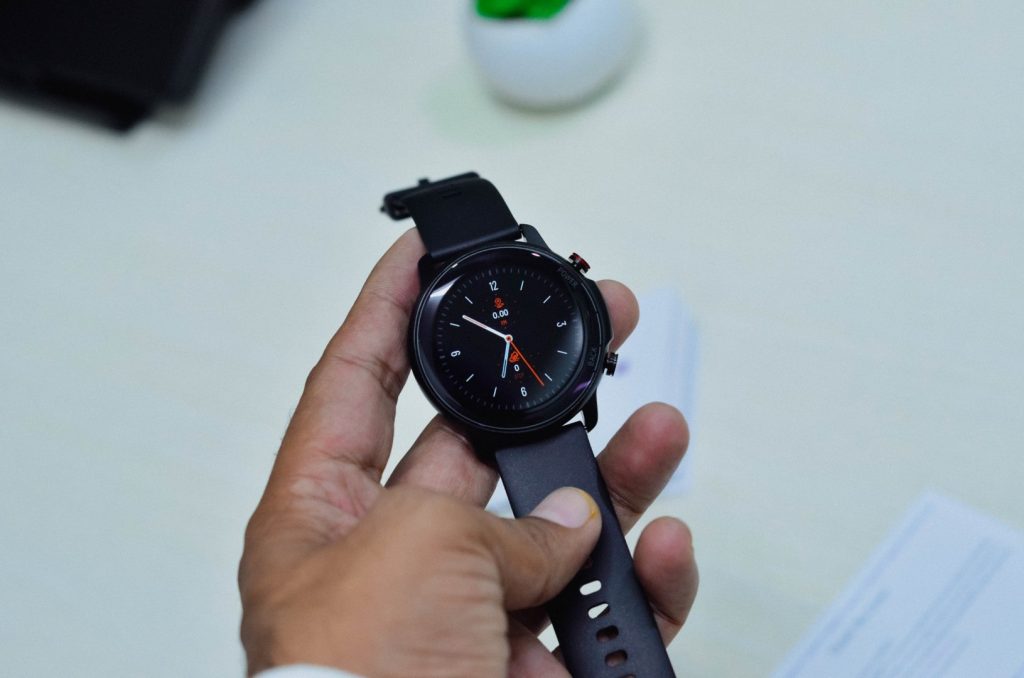 The smartwatch offers tough competition to the premium smartwatch makers. It is worth each penny spent considering the onboard hardware specifications and features. The customization and seamless connectivity with Android and iOS devices.
Design – Details about the Kospet Magic 4 build
The Kospet Magic 4 features a circular body with a bezeless design measuring a 1.32-inch LCD display. Further, a 3D curved glass layers the screen including the edges. The panel offers a crisp viewing experience with its 360 x 360-pixel resolution and 385 PPI display.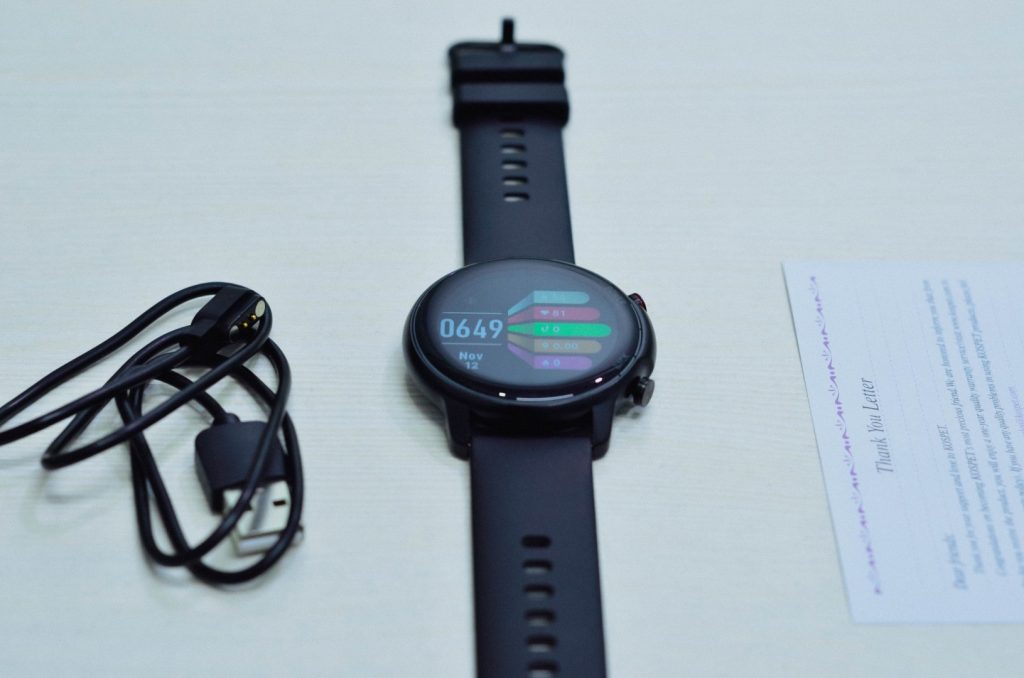 The right side of the wearable houses two physical buttons for power and to go back, respectively. It renders detachable silicon sporty straps and a steel buckle. Moreover, the watch is 5ATM water-proof, but not IP68/69 rated though.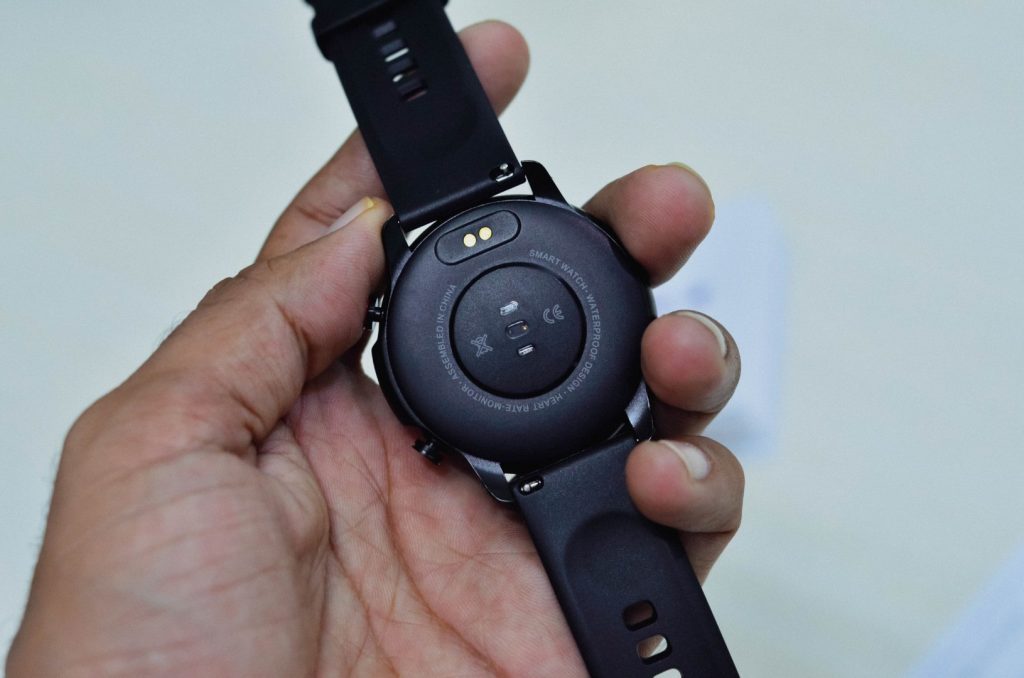 All in all, the thin and light design of the Kospet Magic 4 makes it look minimal and elegant at once. It is perfect for both sports and day-to-day activities as it carries a 5ATM rating. Fortunately, it features sports swimming, so you don't have to worry about any damage to the watch. The smartwatch comes in two color variants of Black and Pink.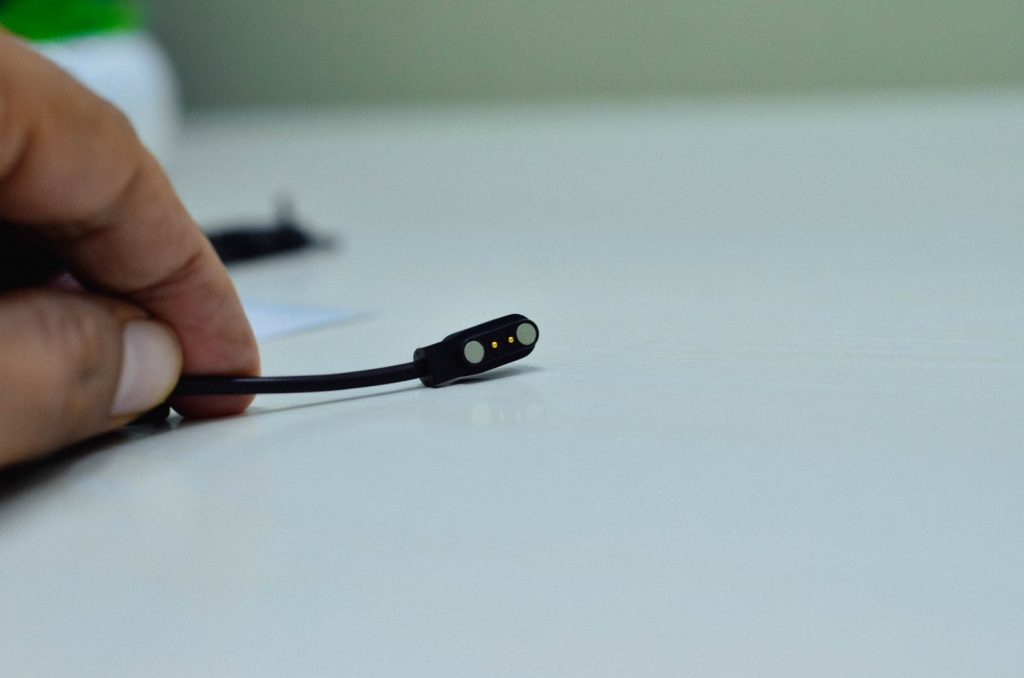 Battery
Compared to other smartwatches, Kospet Magic 4 packs a decent 230mAh battery capacity. The smartwatch is quoted to offer a couple of weeks of battery standby time upon a single full charge. If used on a daily basis, the device can last up to a week or 10 days, which is not bad.
Kospet Magic 4 Features
20 Sports Modes – As with other Kospet smartwatches, the Kospet Magic 4 offers support for numerous sports modes. You get 20 functions including walking, running, cycling, badminton, basketball, football, climbing, rowing machine, rugby, golf, baseball, elliptical machine, tennis, trail running, skiing, bowling, and dumbbells, sit-ups, and free training with its 50 meters waterproof feature. It counts calories, and activities, and lets you know the required information like steps taken, kilometers covered, calories burned, and more.
Health Features – With these amazing activity modes, the Kospet Magic 4 also takes care of your health. It boasts all the necessary features so you can monitor your well-being and take precautions just in time. The list of health functions includes Blood Pressure Monitor, Heart Rate monitor, step counter, and calorie count. Additionally, it also tracks sleep which determines when the user is in light, deep, or REM sleep. Talking about the performance, the heart rate is quite accurate. Whereas, the accuracy of blood pressure is around 90%, that too after taking an average of 2-3 times. You have to make sure to keep the strap tight for reliable accuracy. For all the women out there, there's also a reminder for the menstrual cycle. Precisely, your smartwatch will track your cycles and notify you of your period and ovulation times. Plus, you also get a breathing option to watch out for your stress level.
Entertainment Features – The Kospet Magic 4 is equipped with 100+ watch faces including custom ones. Moreover, you can also control your messages and calls in case the phone is out of your hand. The Bluetooth 5.0 connectivity enables you to receive and read messages in real-time from any social media app right on your wrist. So, you will not miss any hot gossip! The users can also use the watch as a remote control for the phone's music. The app lets users skip, pause/or play music on the phone.
Furthermore, you get all the control for the camera and music. Also, you can see the weather, use it as a stopwatch, and perform more such utility functions.
Does Kospet Magic 4 Stand tall against the competition?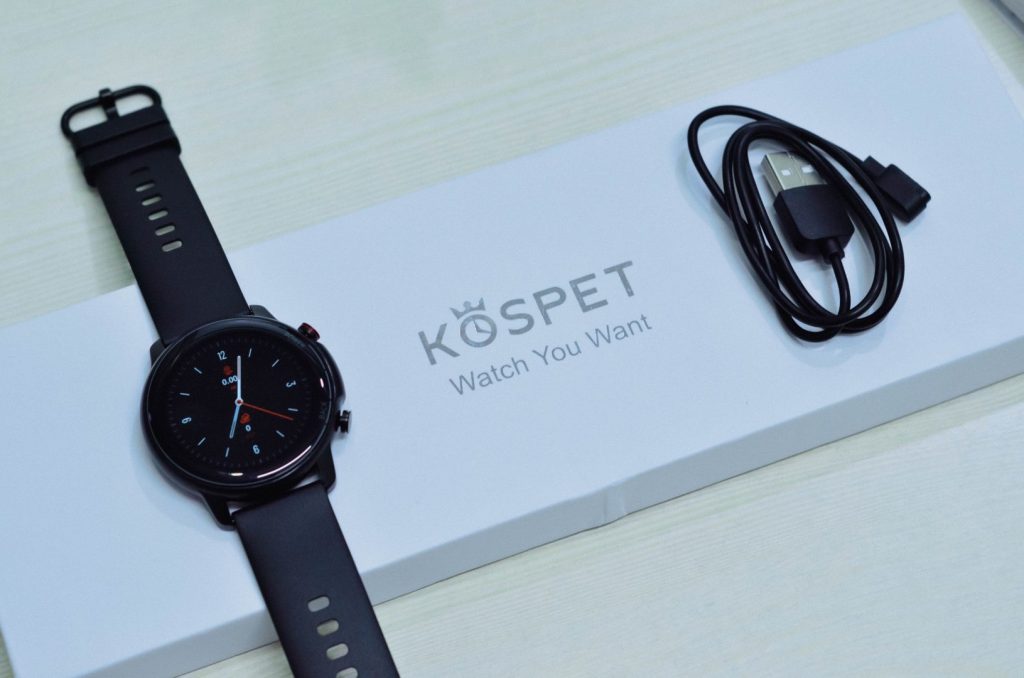 Click on the button below to add the watch to your cart and avail the amazing offer!
In a nutshell, the Kospet Magic 4 is a great deal at $49.99. It goes with every activity and occasion. All you need to do is install the Da Fit app on your smartphone operating Android 6.0 or higher versions and iOS 9.0 and above. It supports several languages like English, German, Korean, Spanish, Japanese, French, Russian, Arabic, Ukrainian, Italian, Portuguese, Chinese, and traditional Chinese. 

We hope our Kospet Magic 4 review offers decent insight for first-time buyers. Do let us know about your views via the comments below.