Google has released a new update for the ARCore on Google Play Store. The latest ARCore 1.8.19031110 brings nothing but official support for the recently launched Galaxy S10 5G. Of course, as usual, minor performance improvements and optimizations are in tow.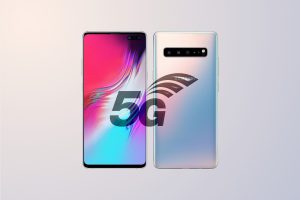 The Galaxy S10 5G is the fourth and final model of the Galaxy S10 Series that Samsung has for the year. Since, its USP is the 5G support, Samsung focus in its release only on those markets which have the potential for 5G airwaves. As its result, the device has been launched only in South Korea till now, and will be launched in the U.S as well on April 16. Whether it'll make it to other markets is something which Samsung only knows.
Nonetheless, with the latest Google ARCore platform installed on their device, the users can enjoy the AR experience on the quadruple camera beast. The users can install the ARCore and then any ARCore powered app such as ARuler or Measure to confirm the compatibility of ARCore. It should work flawlessly though.
Note that, Google has updated the list of ARCore supported devices to include the first wave of the Galaxy S10s(S10/S10e/S10+) a little ago. So that means, for getting ARCore work on the "older" Galaxy S10s it could be done with the most recent version of ARCore as well. Anyway, the S10 5G users can download the ARcore from Google Play using the link given below.
Download
ARCore by Google: Google Play Store.
For list of ARCore supported devices visit here.