LeEco has announced two new Android based smart bikes. The two 'BikeOS' based bikes are LeEco Smart Road Bike and LeEco Smart Mountain Bike. Both these bikes are on display at the CES 2017.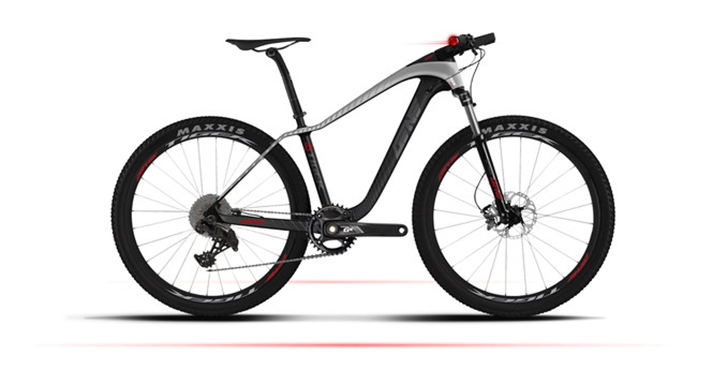 LeEco is traditionally known as the brand for TVs and Mobile Devices. This is for the first time they have launched this strange devices. They are determined they will succeed to sell this product in the North America.
The LeEco Smart Road Bike weighs 18.5-pounds and have a Toray T700 carbon fiber frame, seatpost, fork, handlebars, and wheels. The LeEco Smart Mountain Bike has a 27.5″/650b diameter wheels, and weighs 26.9 pounds.
There many sensors for safe riding, music playback option, ride logging, GPS, communication modules and many other stuff which needs an OS. Ultimately, LeEco has developed 'Bike OS', it is an Android Marshmallow based Operating system. These devices are IP54-protected means all electronics devices are splash and waterproof.
There's a Snapdragon 410 CPU, 4-inch touchscreen, and a 6,000mAh on both the bikes. There are sensors like accelerometer, compass, barometer, light level, and wheel/crank speed.
[vc_tta_accordion active_section="0″ collapsible_all="true"][vc_tta_section title="Press Release" tab_id="1483533209957-c92f022d-69ac"]
LAS VEGAS, Jan. 3, 2017 /PRNewswire/ — (North Hall Booth #3315) – LeEco™ announces two new connected smart bicycles, including a Road and Mountain version, to the company's North American product portfolio leading into CES® 2017 in Las Vegas.  Attendees to CES can see the new bikes as well as the entire portfolio of products available in the U.S. and China in North Hall Booth #3315, or by following us on Twitter, Facebook and Instagram.
"CES is the international stage of innovation, and LeEco is here to showcase our open ecosystem of platforms, devices, software, content and applications that are defining the next-generation experience," said Richard Ren, President of LeEco North America. "Our disruptive business model is focused on creating a truly connected lifestyle for individuals and new opportunities for our partners."
Beginning with its North American launch in October, LeEco has quickly launched an integrated entertainment ecosystem consisting of next-generation smart phones, known as ecophones, and Ultra-HD smart televisions, knowns as ecotvs, that deliver a seamless content and services experience.
Unique to LeEco's approach is the UP2U™ program that gives users a voice in how the ecosystem evolves, and the opportunity to co-create the experience and the next-generation of LeEco products.  When individuals share feedback with LeEco via user trials, social channels, on-device apps and at events, their comments are shared with the User Experience Center (UEC) and research & development (R&D) teams to influence product updates and shape future offerings, including the products being announced at CES.
Next Generation Smart Bikes
LeEco's new smart bicycles for the U.S. market break the cycle of conventional riding offering an Android™-powered BikeOS with touchscreen display that helps cyclists navigate rides and track performance. The LeEco Smart Road Bike, which has been recognized as a CES Innovation Honoree, features an aerodynamic Toray T700 carbon fiber frame, fork, seat post, handlebar and wheels, weighing in at a svelte 18.5 pounds. With an 11-speed one-by drivetrain, the bike uses a single chain ring up front and a wide-range cassette in back eliminating two-derailleur coordinated shifting. Other components include lightweight brake set with dual-pivot technology, paired with shift/brake levers, mounted to a strong and lightweight carbon fiber handlebar.
The LeEco Smart Mountain Bike features Toray T700 carbon fiber frame and handlebar, SR Suntour XCR Air front fork, and the popular 27.5″/650b diameter wheelset, weighing in at 26.9 pounds. The 11-speed one-by drivetrain model also utilizes a single chain ring crankset, quick and smooth rear derailleur, and a wide-range 11-42 tooth cassette. Other features include a sturdy hydraulic brake set.
The category-defining smart bikes feature LeEco's Android 6.0-powered BikeOS system displayed on a 4-inch touchscreen that runs on a quad-core Snapdragon™ 410 processor and is powered by a 6000mAh rechargeable lithium-ion battery.  The system provides turn-by-turn navigation tailored for bicycle riding from HERE Maps, online and offline music playback, walkie-talkie communication with other nearby compatible LeEco smart bikes, and ride logging. With the companion app, you can also review and share your rides with others.
For those who want to monitor health and performance, the bikes feature a full suite of onboard sensors including GPS/GLONASS, compass, accelerometer, barometer, light level, wheel speed and crank speed, while also offering compatibility with third-party ANT+ heart rate and power sensors to help meet fitness goals.
Safety and security are always a concern, and the models offer automatic on-board lighting (front/sides), horn and security alarm. In fact, the bikes automatically notify its owner when the alarm is activated and tracks location via the mobile app. Additionally, the electronics in both models are water resistant to level IP54.
The new smart bikes will be available in the U.S. in second quarter of 2017.
Exploring the Open Eco World
CES attendees will get the chance to see current and future technology available in the U.S. and internationally when they visit the LeEco CES booth in North Hall #3315.
The automotive future greets guests as they enter the LeEco booth. The company's LeSEE™ Pro self-driving, electric concept car is the performance edition based on the original LeSEE model. Featuring several exterior styling and aerodynamic improvements over the initial model, the four-door coupe offers an overall sleeker and higher-performance aesthetic, and was designed with connected entertainment in mind.  With three in-car screens customized to the user's ecosystem preferences, the LeSee Pro offers personalized and constantly updated selection of curated content.
That same content is also available on LeEco's more traditional screens, or ecotvs, which are also on display at the booth. While the company's full range of Ultra HD 4K smart televisions including the Super4 X-Series and the uMax85 models will be on display, LeEco will also showcase special tech demonstrations that preview advanced performance and style coming to future ecotv lines.
To learn more about the Eco World, visit LeEco at LeEco.com and to see more from CES follow us on Twitter, Facebook and Instagram.
Detailed ecophone and ecotv product information, photos and videos are available on our newsroom LeEco.com/us/newsroom.
About LeEco
LeEco is a leading global technology and internet company establishing an Open Ecosystem platform as the new way forward for next-generation experiences and a truly connected lifestyle.  By connecting platforms, devices, software, content and applications, LeEco opens new opportunities for consumers and partners by creating a seamless experience that is redefining and personalizing content and services. LeEco offers a wide array of next-generation connected products – including smartphones, TVs, VR, bikes and cars – and content spanning sports, film and live entertainment. LeEco was recently named one of Fast Company's 2016 "Most Innovative Companies," ABI Research's "Hot Tech Innovators" and the recipient of Frost & Sullivan 2016 North American Smart Technologies Visionary Innovation Leadership Award." To learn more, visit LeEco.com, shop at LeMall.com and follow us on Facebook, Twitter and Instagram.
[/vc_tta_section][/vc_tta_accordion]