LG recently annocuned their LG Watch Sport and Style with Android Wear 2.0. This time LG watches are the first to have Android Wear 2.0. This thing will not come continue in the LG smartphones.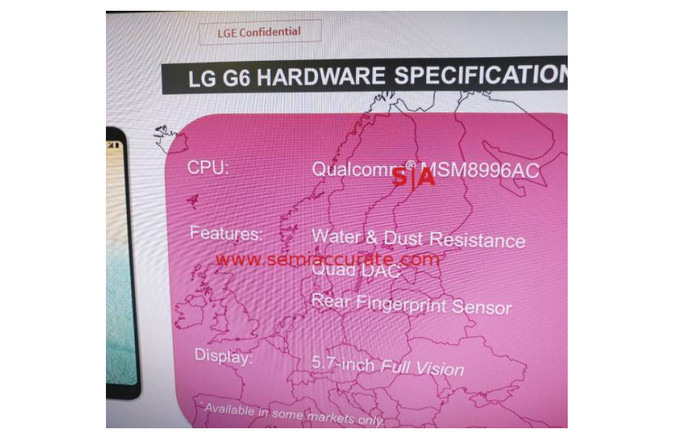 Earlier, it was believed that LG G6 which is coming on February 26th at MWC 2017 is going to pack Snapdragon 835. Now, this thing has been changed as report have surfaced which is saying that LG is going to pack its flagship with Snapdragon 821.
They explained that Samsung is developing Snapdragon 835 in bulk for Qualcomm. Because of this partnership the Snapdragon 835 will debut with Samsung Galaxy S8 in this month of march. This confirmation comes by way of a photo that was taken at CES 2017 of a confidential LG presentation slide (see above).
ALong with the processor codename, there's a rear-mounted fingerprint sensor, dust and water-resistance, a quad DAC, and that its display will be named "Full Vision."
Well, it is mixed reaction report as Snapdragon 821 is the best and tested processor. while Snapdragon 835 is not yet tested and it is good if they go with Snapdragon 835.