ZTE recently launched the sequel to its great budget smartphone, the ZTE Axon called the ZTE Axon 7s. But today we have leaked press renders and leaked specs of a device surprisingly similar to the newly launched device.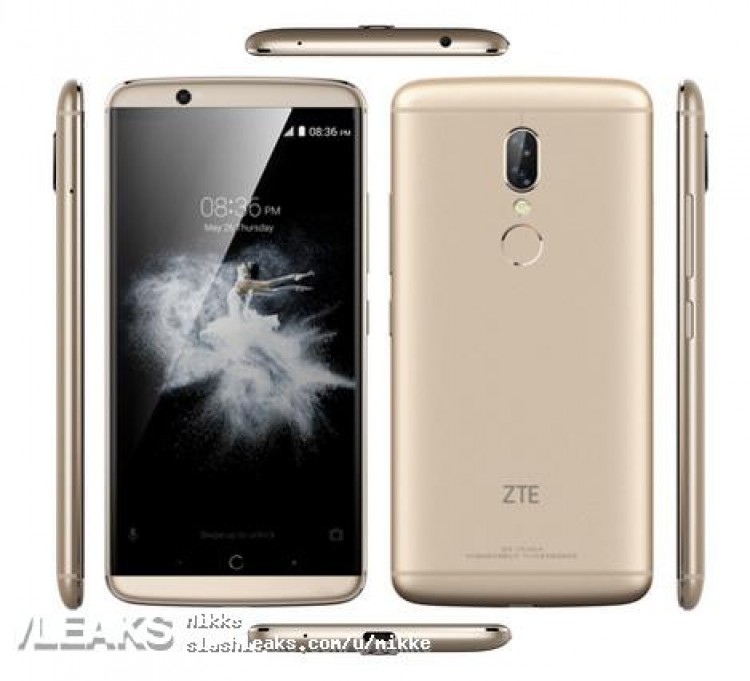 We believe this leaked device is a lower specced brother of the newly announced Axon 7. At least that is what the leaked specs are showing.
Firstly the image of the device largely resembles the Axon 7. Secondly, the specs are also largely similar. The leaked specs describe a Snapdragon 820 processor, a 5.5 inch Quad HD screen, a dual rear camera setup consisting of 20-megapixel and 12-megapixel sensors, 4 GB RAM and 128GB storage. The device is powered by a 3400 mAh battery and runs Android 6.0 Marshmallow. The price is quoted as 4399 yuan.
5.5″ WQHD + 4×2.1GHz Snapdragon 820 + 8MP front + 12MP/20MP rear + 4GB + 128GB + 3400mAh, USB-C
Android 6.0
151.7 × 75 × 7.7 mm
170g4399 Yuan
In comparison, the ZTE Axon 7s has a 64-bit Snapdragon 821 processor, 6 GB of RAM and runs Android 7.0 Nougat. These are the only differences between the two devices as we believe. We will have to wait and watch as more details emerge. Link to the leaks are given below.