Last year, Microsoft announced the development of Edge browser based on Chromium, Google's open-source web browser project. Microsoft has now officially released the first test builds of its Chromium-based Edge browser for 64-bit Windows 10. According to sources, the support for other versions of Windows (Windows 7, 8.1), Mac, and other platforms will arrive later.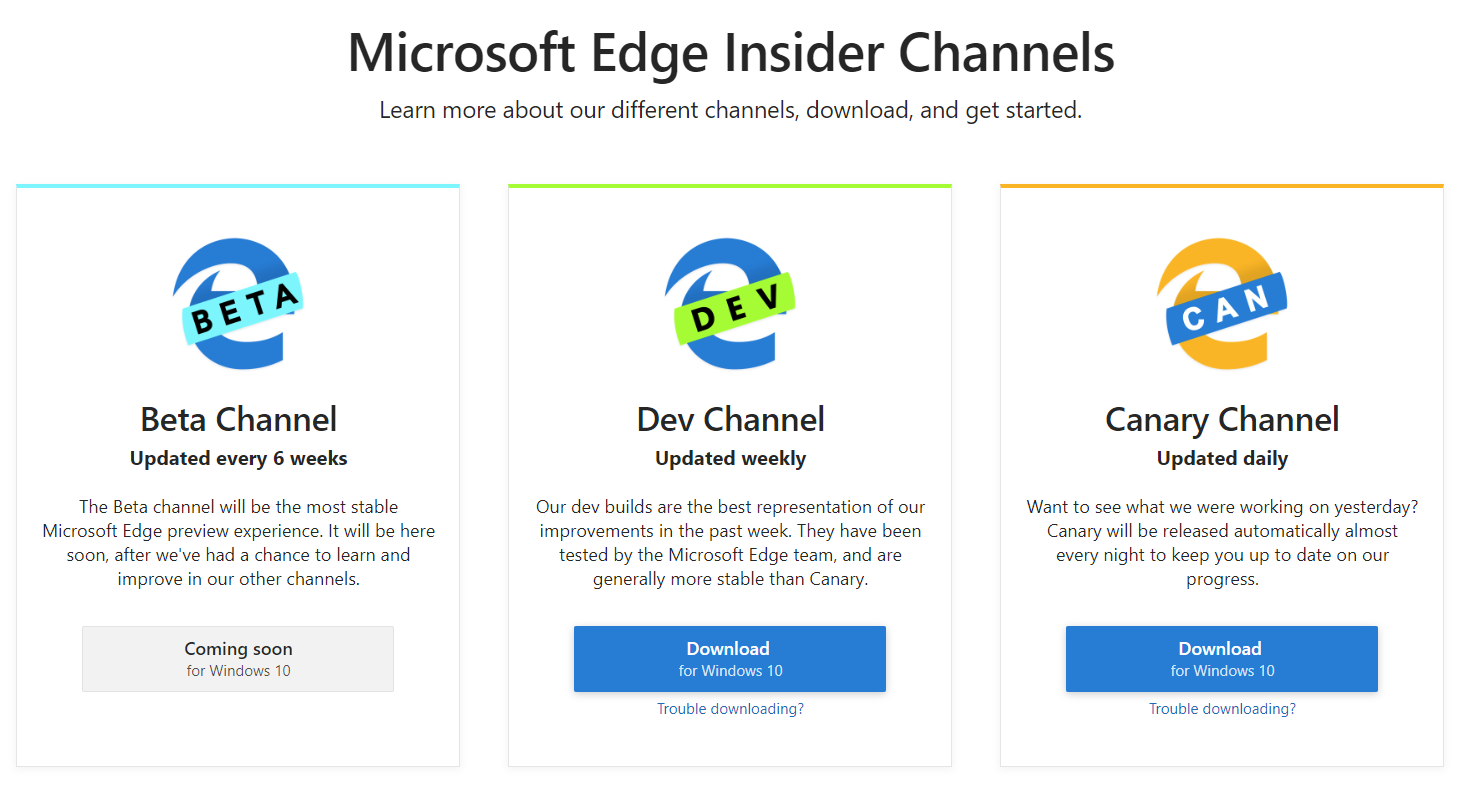 Microsoft seems to have adopted the same development cycle as Chrome wherein Canary preview is updated on a daily basis, Developer preview to receive weekly updates and a more-stable beta build will be updated every six weeks. It is to note that Microsoft is working on the basic functionality of the browser and some important features like language support, UI changes, Spellcheck, and media casting, etc. are not available at this time.
If you're currently using Microsoft Edge (based on EdgeHTML), you can continue using the same until Microsoft announces to switch users off the current Edge browser to the new chromium-based Edge browser. Microsoft Edge on iOS and Android remains unaffected, as it is already based on the Chromium platform.
It is worth noting that the first test preview builds are specifically meant for web developers only and not the regular users. Microsoft is yet to add some more features, refined UI and added functionality before introducing the final version of Chromium-based Edge browser for the audience at large.