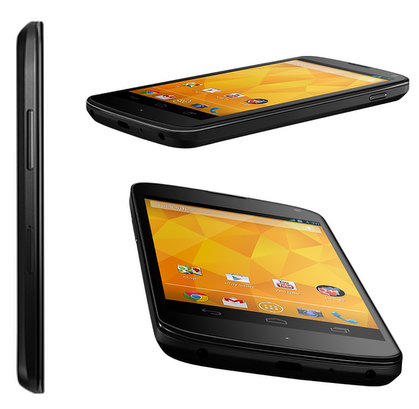 Guys having tough time to run LTE as it lacks amplifier and filter on Nexus 4 than you might read this post. According to XDA, some users in Canada are running LTE on their Nexus 4 device. They gained LTE power by heading to Phone's debugging Menu.
They did this by entering *#*#4636#*#* in the dialer app, which opens a system menu allowing one to tinker with the network settings.
Guys are suggesting that Nexus 4 LTE is working on LTE band 4 (1700MHz and 2100MHz) which is supported by Canadian carriers, TELUS and Rogers. In US AT&T also supports LTE Band 4 Network.
So take a look at video to how to hack:

According to Anandtech Nexus supports LTE band 4 frequency but other bands will not work.