As you know Instagram is one of the most popular social networks. Earlier this year Instagram hits the 400 Million daily users. Instagram is mostly used on mobiles and mobile web, And Instagram app make some constraints on some main features of it. Like you can not download the content shared on Insta whether it is via posts or stories. So, there exist the third-party apps to give you full access to content on Instagram, OG Instagram is one of the most popular third-party app for Insta. However, there exit GB Instagram App with almost same kind of features.
OG Instagram is a third party app which provides the access of every feature available in the stock app. Other the stock features OGInstagram apk will enable you to download the videos and photos posted on Instagram.
OG Instagram Features
You can able to download Photos and Videos posted as normal posts and even in stories.
You will have a follow indicator which helps you If you want to check users which you are following are following you back or not.
View the profile picture of users by using a long press on the image.
You can zoom in or out of any photo on the app.
Users can use two accounts on one phone.
Users can share the posts URLs directly to different apps like Whatsapp, twitter, etc.
Also Read: OGWhatsapp apk latest version, features and how to install
How to Download and Install OG Instagram apk
Before telling you about how to install the OG Instagram apk, It has two apk's although both of them are having same features. But still there is a difference i.e. if you want to use the original Insta app with all the features of OGInstagram, you have to download and install OGinsta+ apk. If you want a fresh install of OG Instagram than you have to download and install Insta+ apk. You can download both the apks in the download section of the article below.
Also Read: Instagram Direct gets the GIF support in latest update
To install OG Instagram Apks follow the steps below.
 First, download the OGInsta+ apk or Insta+ apk, which one you want to install.
Turn ON the installation of apps from unknown sources in the settings of your phone. After this, you can easily install the apk.
Now to install the OGInsta+ apk or Insta+ apk , you just have to tap on the apk.
After the installation completes you can log in with your credentials and enjoy more features with your Instagram app.
Downloads
How to download Videos, photos, and stories using OG Instagram
From normal posts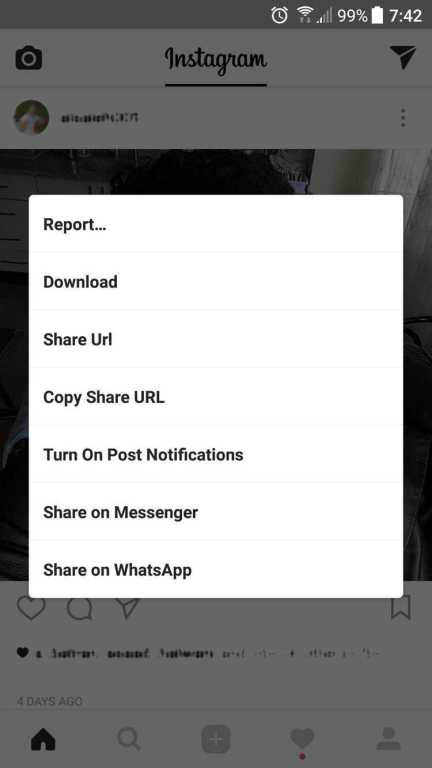 Open your OGInstagram app and find the photo or video in your feed. Which you want to download.
On the selected photo or video post, tap on the menu.
In the Menu, you will see the Download option which is not present in the stock app.
To Download the photo or video, you have to tap on the download and you will see the pop-up message which shows you that the photo and video are saved on phone's storage.
From Stories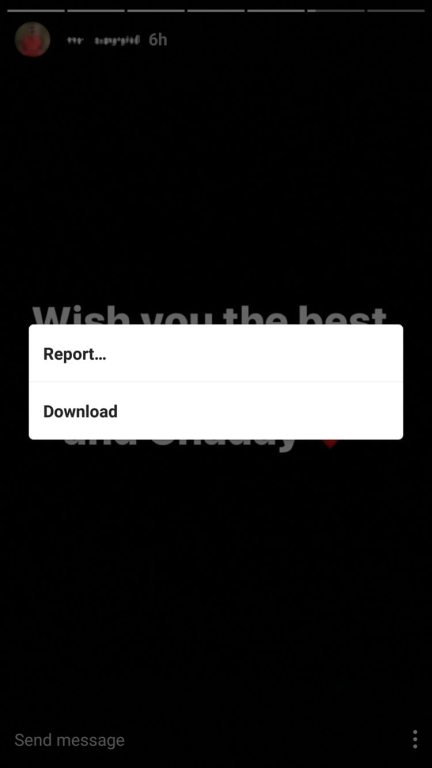 Open your OG Instagram App and find the stories which you want to download.
Tap on your friend's stories and menu key at the bottom of stories.
Now you will see the download option in a menu.
Tap on the download options to save the stories on your phone's stories.