OnePlus 2 is coming today as per the companies official blog. OnePlus 2 which is the successor of the OnePlus one device. As per the official saying it is said to be powered with Snapdragon 810.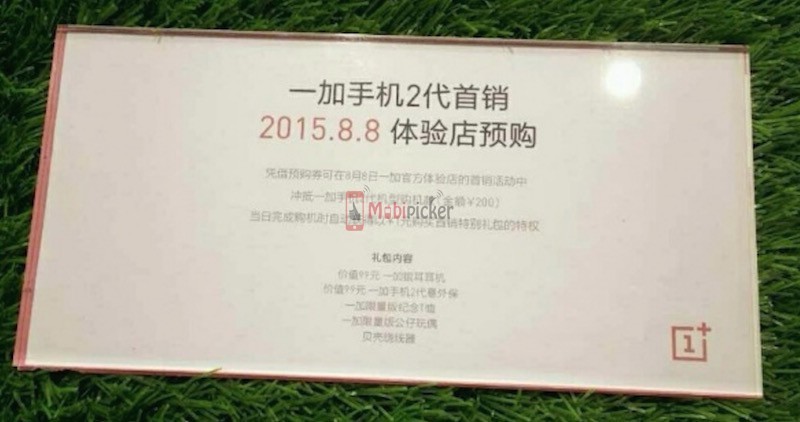 OnePlus 2 has been leaking from last six months and until now we have got every information regarding the device. As per the latest leak we have informed that OnePlus 2 will be available for purchase from the OnePlus experience store in Beijing from August 8th onward.
Our source, Mobipiker got the above image which shows the Chinese availability.
Are you guys ready for the launch of the OnePlus 2? If so don't forget to download the launch event app from here.
You can know more about the device at our OnePlus 2 portal.