OnePlus 3T, an upgraded veresion of the Oneplus 3. This new upgraded version aka 3T packs Snapdragon 821 and 16 MPS front shooter is also there for you. Further, 3T is available in 128GB variant also.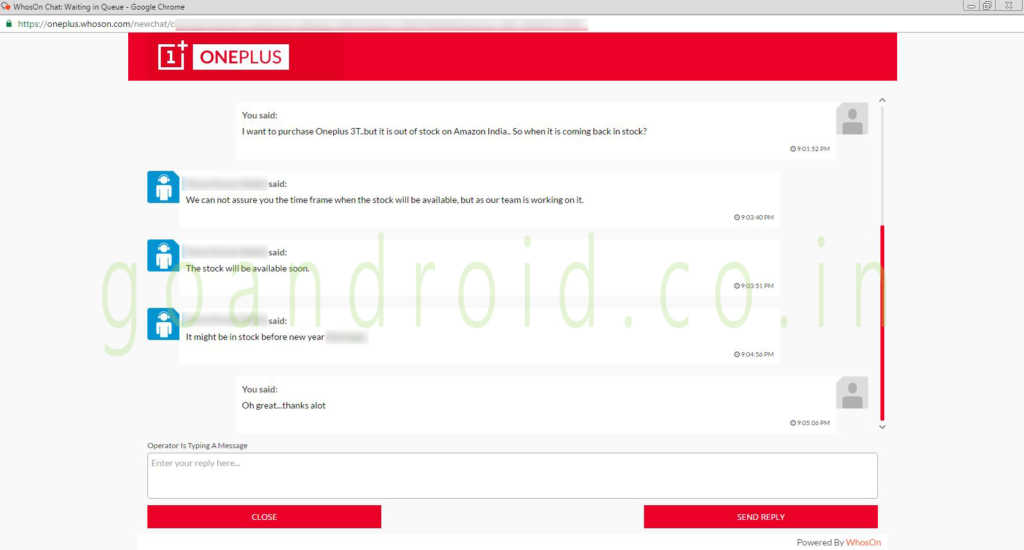 Due to its immense popularity in India, It has went out of stock just days after it's official launch in India. Now, wannabe customers of OnePlus 3T are waiting for the arrival of the device.
So, here's some good news. We have confirmed from the customer care executive of OnePlus in India about the same. They said that the device would be made available as soon as possible. Their team is working on it. Further, Executive told us that the OnePlus 3T might get in stock before the end of this year.
It's a great news for the users who want to own a device.
So guys stay connected with us we will let you know when it will be made available!!