Back in the auspicious occasion of MWC 2018 that took place on last month, we have witnessed some of the OEM's tendency to adopt notched display. Asus, with its ZenFone 5 perhaps was the first major OEM to follow the vague(IMHO) trend initially set by Essential and the Apple iPhone X. Just a couple of days ago, Huawei joined the "Notched" bandwagon with the launch of Huawei P20's. Now it's confirmed that the impending OnePlus 6 too will have a notch.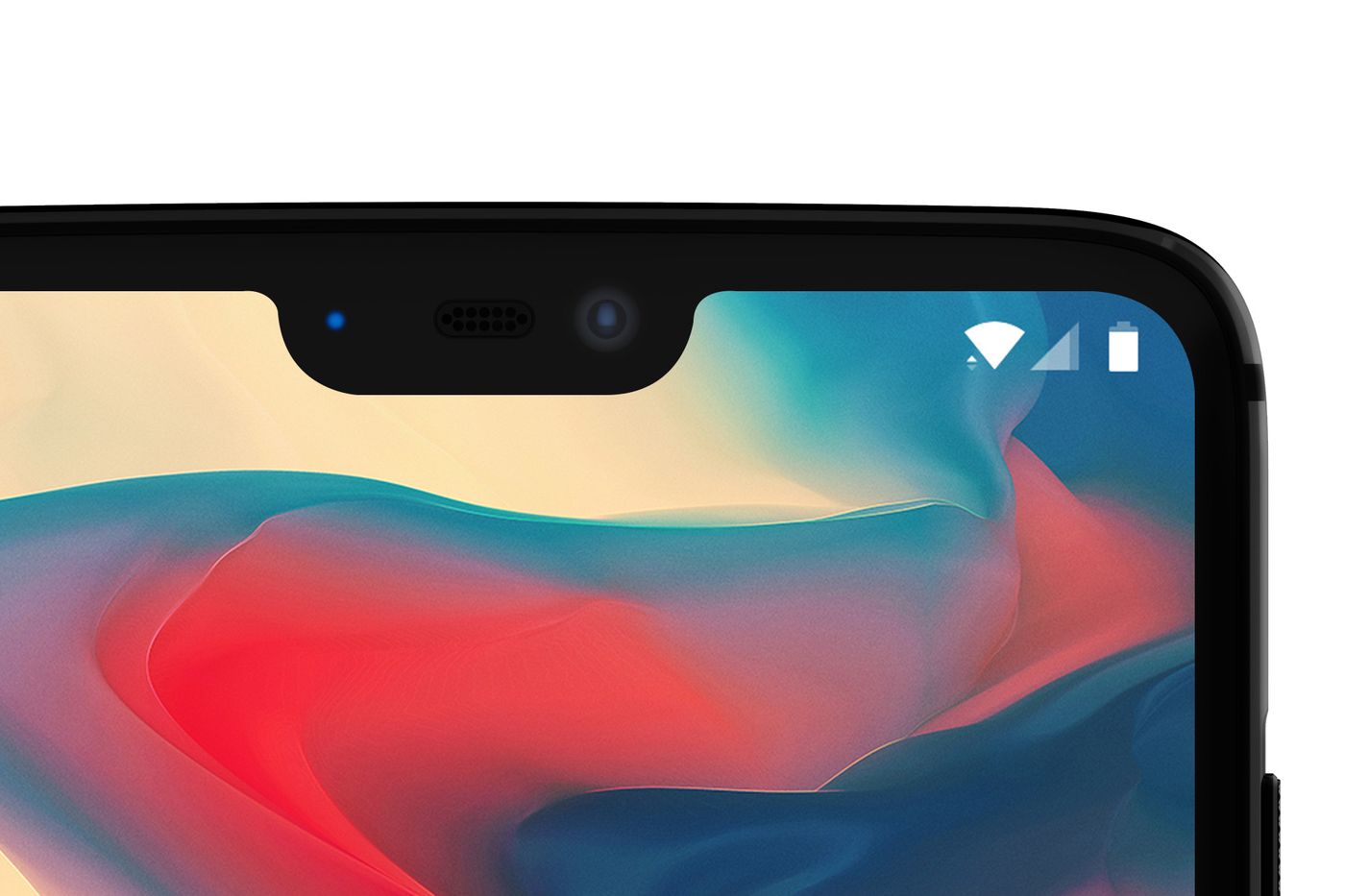 The Chinese firm, OnePlus has provided a first glimpse of the OnePlus 6 exclusively to The Verge. Clear enough, the image featuring the top-side portion of the device is literally to tease the notch. Well, is the notch worth boasting? Personally speaking, I found it to be an ugly implementation that don't know why most of the OEM's are hooked towards it.
Also, just look at the previously launched Android phones with the notch. They have got considerable amount of bottom-bezels that doesn't make sense at all. If the notch is to increase the screen real-estate then why the bottom-bezels that houses least or no vital hardware components. We hope, at least the OnePlus 6 will be ridden of bottom-bezel, although the notch is present on the top.
The CEO of OnePlus, Carl Pei took himself to Twitter to confirm the OnePlus 6 notch. He is quite adamant about the notch implementation and says: "Learn to love the notch". Morevoer as a justification he added, "What you are essentially doing is moving the entire notification bar up, giving users more content on their screen."
That said, here we should appreciate Google's foresight regarding the notch revolution we're seeing currently. Adding support for notch in Android P framework, at least guarrantees an optimized software experience on notched devices. Nevertheless, how long the notch is to stay here in the smartphone industry is a matter of concern.