OnePlus has launched its 2019 iterations, promising more speed, better internals and improved user experience. Today, the popular Chinese firm launched OnePlus 7 and its tacked up version OnePlus 7 Pro in India. The OnePlus 7 starts at just INR. 32,999, well, priced at typical OnePlus style.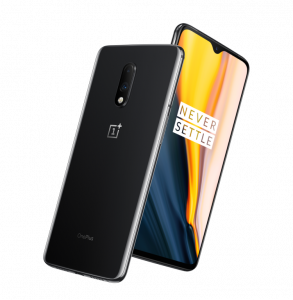 Just like its beefy sibling, the OnePlus 7 too comes with the latest and greatest Snapdragon 855 Mobile Platform at its heart. The blazing fast OxygenOS coupled with the UFS 3.0, will definitely provide buttery smooth experience ever on a OnePlus device. Not to mention, the 90Hz AMOLED display is in as well as the OnePlus 7 Pro.
Other goodies include – Stereo speakers with support for Dolby Atmos, which is not less than a miracle. The same 48MP camera that you get in the OnePlus 7 Pro is also present on the device. It must be noted that OnePlus has cut the budget by including two cameras instead of three in the OnePlus 7 Pro. OnePlus phones have never disappointed when it comes to charging speed and the OnePlus 7 comes with 20W fast charging.
Read More: OnePlus 7 Pro receives a maiden update with DC Diming and April security patch
As of the pricing, the base variant with 6 GB of RAM and 128 GB of onboard storage is rated at Rs 32,999. Aggressive pricing power enough to shake the Indian flagship market, that's what we've to say at the least. Well, if you're a multi-tasker, OnePlus got you covered with 8GB of the OnePlus 7 which retails at Rs 39,999. Consumers could purchase the flagship-killer via Amazon in June. It is available in mirror grey and red colors.