OnePlus 7 Pro hit the bullseye with its brand new Fluid AMOLED display capable of hitting 90Hz refresh rate. It's the highest ever on an OLED smartphone. Nonetheless, new technology and new issue to deal with. It seems, OnePlus 7 Pro comes with a fair share of problems with the latest being Ghost Touch issue.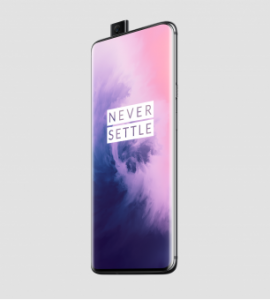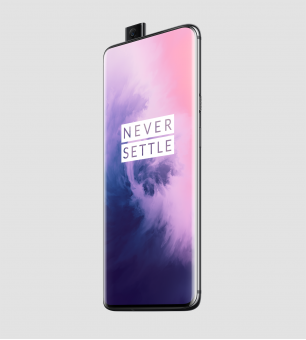 Reportedly, certain OnePlus 7 Pro units are suffering from the notorious issue know as Ghost Touch. As the name itself suggest, the display register touches spontaneously without any input from the user or the subject occasionally. In Ghost Touch effected devices you could see phone's response to the tap, but nobody really touched the display. For better clarification see the GIF below.
As you can see, as soon as the user opens the CPU-Z app (which is a great diagnostic app for Ghost Touches on Android devices) the device's touch started acting up. Such that the notification drawer are being pulled down and even exiting the app as if a ghost invisible to us is doing all these.
Well, the highly likely issue is software related and can be easily fixed by a software update. However, OnePlus haven't responded to the issue yet, despite multiple users complaining in various threads and forums. We could expect a quick resolution from the firm given how well the new flagship has been received by the masses.
That being said, do let us know if your device is affected by the Ghost Touch issue down in the comments. We're glad to see you over there.