OnePlus is aiming to bring new flagship device this summers to compete against Galaxy S10, S10+, Huawei P30 series, and various other flagships. In order to effectively answer the increasing competition, OnePlus is expected to reveal different OnePlus 7 models – OnePlus 7 and OnePlus 7 Pro. All the new flagships appear to feature Snapdragon 855 SoC with 6/8/10 GB RAM variants. In an official Weibo post, OnePlus CEO and Co-Founder Pete Lau hints about a more refined software on the upcoming flagship device.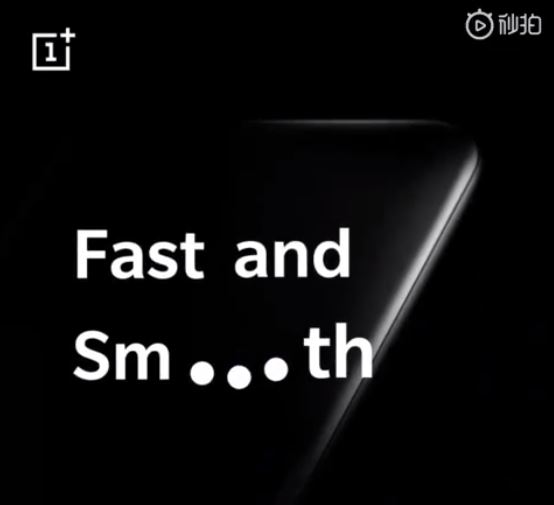 Pete Lau said usually a normal person slides the smartphone around 2000 times. To make the device more responsive OnePlus is optimizing software to the root level. He also shared a teaser video depicting the device's edge with the tag line of Fast and Smooth. Although, there are minimal to no details can be fetched from the teaser, but the statement is confirming a refined device incoming our way.
The team has fully tweaked the device's software for ultimate fluency, system optimization with the hardware, and whole software architecture is refined. Along with the hardware superiority, OnePlus is keen to make the software even better.
According to the past rumors, OnePlus 7 is expected to come with a dual rear camera module and OnePlus 7 Pro with the triple rear camera module. There will multiple storage and RAM variants to facilitate the customer's requirements. Moreover, the OnePlus 7 Pro is expected to feature a 6.4 inch 2K curved display along with stereo speakers. A 3.5 mm jack is also making a comeback in the new OnePlus flagship.
OnePlus 7 series is expected to unveil of May 14. How many of you are waiting for the devices?
(source)