After a long streak of OnePlus 5 rumors and leaks, we have one more buzz coming directly from the company itself. But wait, it's not regarding the upcoming OnePlus 5, the news is about its predecessor, the OnePlus 3T.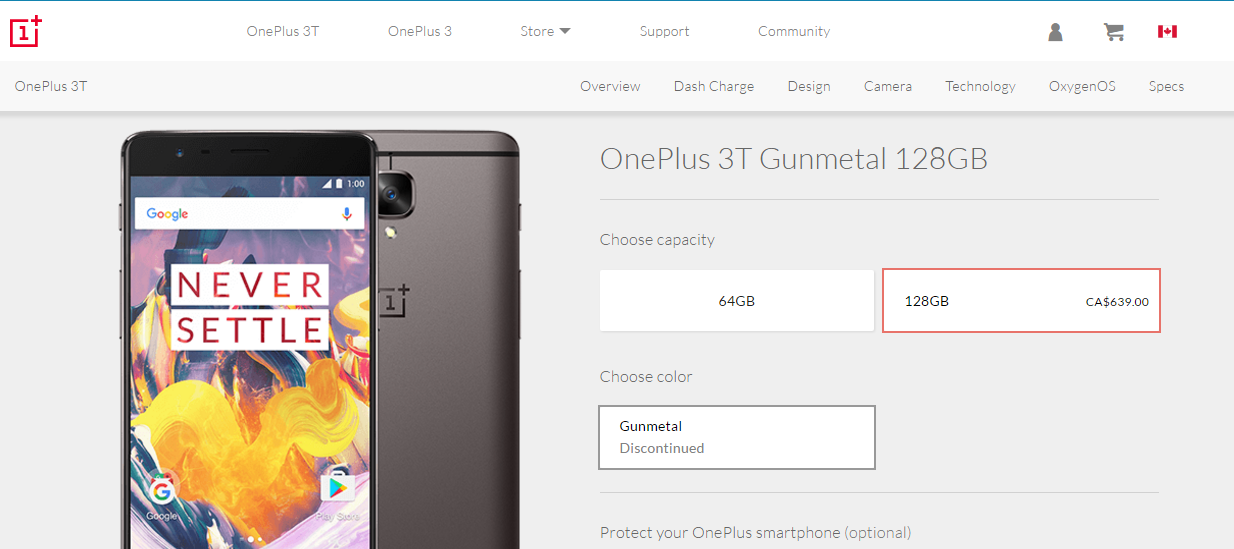 OnePlus official website for several countries show that the 128GB variant has been discontinued. The reason behind discontinuing higher variant of the flagship device seems that the company wants to concentrate on the upcoming OnePlus 5. However, the 64GB variant for the device is still available for purchase.
A OnePlus representative, however, specified that the discontinued phone will continue to receive future updates.
OnePlus latest flagship, the OnePlus 5 is scheduled to release this summer. You should expect the device to be released sometime in June.
We believe that the company is looking forward to focus on production and marketing of OnePlus 5. OnePlus is a small company and they should be able to keep pace with the upcoming flagship's demand and supply.
We will keep you posted with any updates regarding the upcoming device's release.