OnePlus has just confirmed two important pieces of the OnePlus 5 jigsaw which were already being reported in rumors. But now with the company posted an image on Chinese social media network Weibo, from which two things are loud and clear.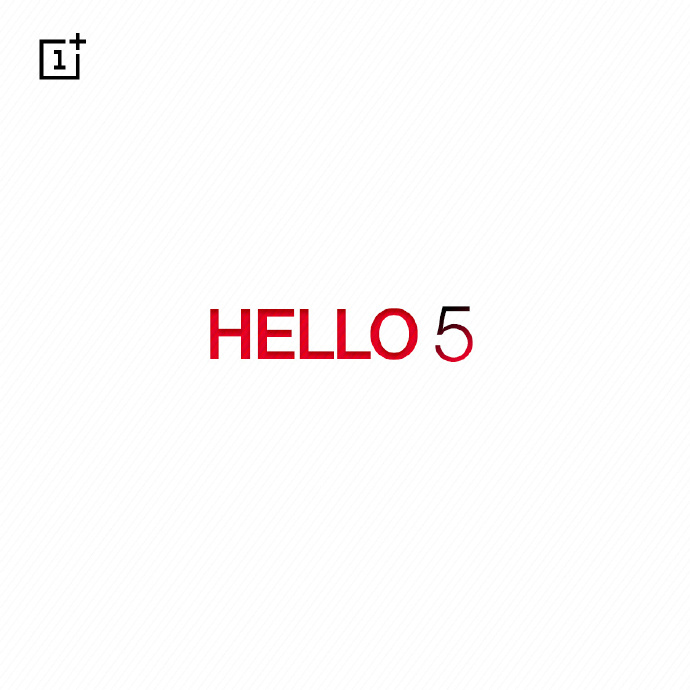 First thing is the name. The image posted by OnePlus has 'Hello 5' written in bold and clear letters which clearly means the company is going to skip the number 4 and instead opt to call the upcoming flagship OnePlus 5. It was largely believed that in Chinese tradition the number '4' is not considered a charm. So the company will call will instead go for the next number '5'.
The second thing is availability. Now along with the image the company also gave a message. A timeframe for the OnePlus 5 release date. They wrote "Hey Summer! Give me five!". Now we knew the OnePlus 5 would be released in the summer. This finally puts the rumors to bed. Now the only thing remaining is the precise date. Industry experts expect it to launch in July at the latest. 
We have been covering the rumored specs and images getting leaked on social media extensively. Earlier today, we reported the OnePlus 5 is expected to come with a vertical dual camera setup. A snapdragon 835 is also a given along with 6GB of RAM at least. Rumored specs also say the smartphone might receive a second gen Dash Charge which is 25% faster than the older one. Stay tuned as  we will be covering the latest OnePlus 5 leaks extensively
Source: Weibo