Oppo F5 is in news from past many months, we are receiving its rumors on daily basis. There are lot many talks going on about the design of the upcoming flagship of the Oppo. Well, the full poster is here and we hope that it is resembling your imagination. The new poster, is depicting its camera capabilities via a tagline 'capture the real you'.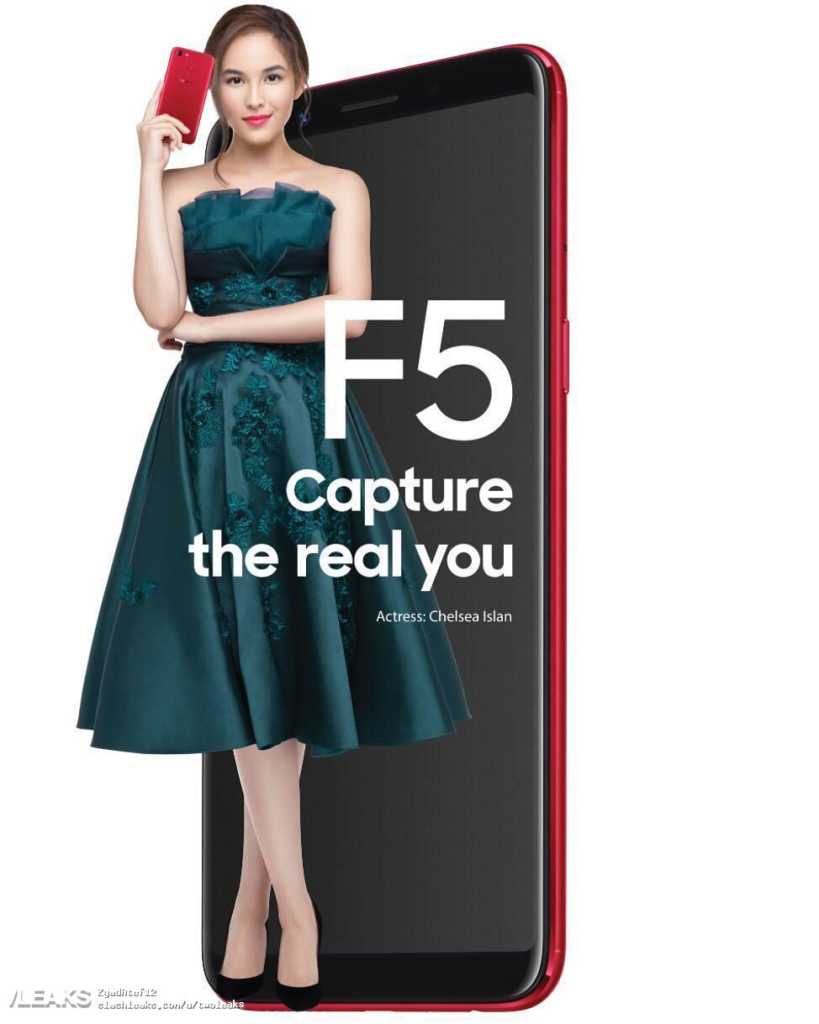 The poster seems to be authentic as it is coming from Robi Domingo who is Filipino VJ, actor, dancer, and host. Even the Model in the image is Chelsea Islan, a famous actor in Philippines.
Recently, few more posters and renders were leaked and those were depicting the same device as we have in this poster.
As per the specs are concerned Oppo F5 is expected to pack a 6-inch screen, 6GB of RAM, 64GB of storage, maybe a Snapdragon 660 chipset and a 4,000mAh battery. Further, the specs are not really confirmed so don't take it as final.
We have to wait for some more days as the launch is happening soon in upcoming days.
Oppo recently launched Oppo A71 with octa-core CPU and 13MP camera. We hope that similar products are going to enthrall its users all around the world.