OnePlus is working effectively to provide the latest updates to their devices. OnePlus continuously keep improving the software experience of their devices with beta updates. Users who have installed the OxygenOS Open Beta update on OnePlus 5/5T/6/6T are at the receiving end. The new update has added various new changes and features.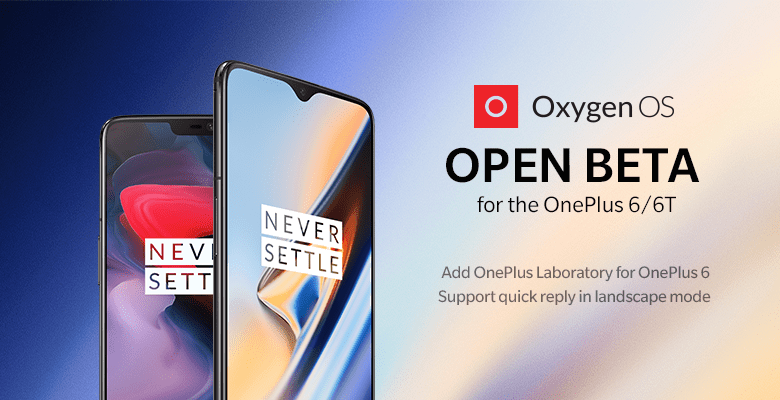 The beta program for all the devices is now available for any OnePlus device running stable Android 9.0 update. Particularly, OxygenOS Beta 24 and 26 updates for OnePlus 5 and 5T respectively has got various fixes. It carries fix for the screenshot function, tweaks in gaming mode, quick reply support while in landscape mode has been added. Further, there are minor enhancements that will surely optimize the device for better performance.
Similarly, OxygenOS Open Beta 12 and 4 updates for OnePlus 6 and 6T carries many fixes. OnePlus has added OnePlus Laboratory with other optimizations for a screenshot function. Further, support for quick reply in landscape mode has been added. It will allow users to reply messages while watching videos. Further, there's gaming mode enhancement. Although, it supports world clock with weather information users can flash the udapte after downloading the update from the OnePlus downloads center.
Users can enjoy these latest improvements and fixes in the latest OxygenOS update for OnePlus 5/5T/6/6T.
Update: Due to the issues reported on OnePlus 5 and 5T Open beta builds. we are pausing the OTA rollout for now as a precautionary step to make sure the open beta build is well cooked.
(Source)