Google is always known for its top-notch software features available on Pixel devices. The popular Google Camera app and other MODs are derived from the Pixel devices. However, a certain glitch has occurred on Pixel 4's Google Assistant after a recent Google app beta update.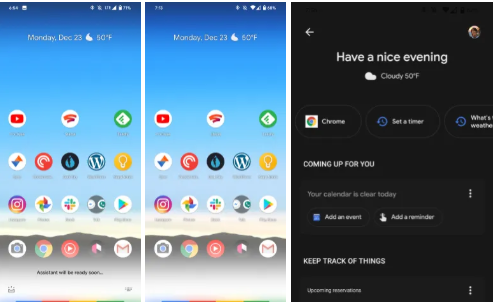 The issue is not allowing the Assistant to launch by swiping up from Active Edge. It shows a light bar with a semi-transparent panel and nothing else. However, doing this repeatedly will pop up a textual message of "Assistant will be ready soon." Whereas the other ways to activate Google Assistant do not appear to be working. As it is even not working with "Hey Google" voice activation.
It is only working by going to the Updates UI and using keyboard entry. It appears there's some inability by the Assistant to accept the voice input. All the features related to Google Assistant are inaccessible as of now.
The Google app version 10.90 is causing some issue to Google Assistant on Pixel 4 and 4XL. The issue is only for those using the Google Beta app.
We expect Google to look into the issue and rectify it as soon as possible. It's already time for Holiday and such a bug could hamper the celebrations.