In the world of processors, Moore's law is supreme but not in the world of rumors and leaks. We have just seen the launch of the Snapdragon 835 platform and we are already hearing rumors of the next big thing from Qualcomm.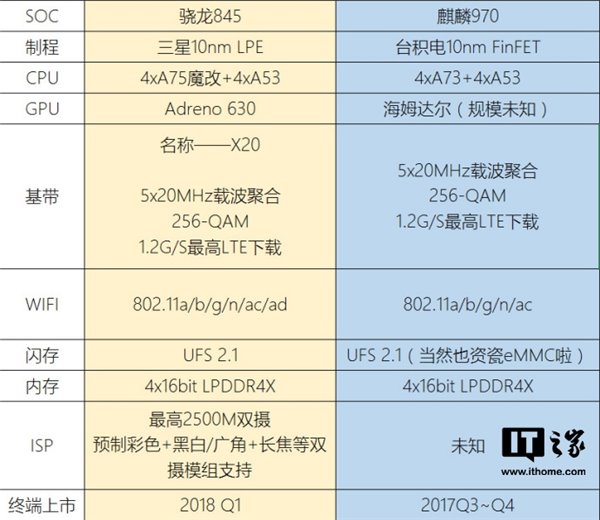 This time an image popped up on Chinese social media network, Weibo, pitting the Snapdragon 845 and Hisilicon Kirin 970 against each other. Huawei's chip is by all means likely to break cover earlier then it's competitor. We are expecting the Huawei Mate 10 to come with a Hisilicon kirin 970.
Snapdragon 845 and Kirin 970 Specs
Back to the subject, the image shows both the SoC's will be built on a 10nm process albeit for Snapdragon it will be manufactured on Samsung's LPE process instead of LPP. Some rumours were pointing out to a 7nm process but that is not very likely. On the other hand, Huawei's chip will see a drastic change from the 16nm process it previously employed. It will give a good competition to the Snapdragon 845. Also, the Snapdragon 845 is employing cortex cores instead of the usually used in-house Kryo cores, according to the image. In the GPU department, the Snapdragon 845 will use the Adreno 630 while Huawei's chip is rumoured to use an ARM Heimdallr MP (Heimdal) GPU.
In the LTE modem department, we see a bump up to x20 gen from the current x16 in Snapdragon 845 which is good news. Also, the WiFi speeds may also see improvement as the chipset is shown supporting 802.11ad while the Hisilicon Kirin 970 supports the standard 802.11ac. Last but not least the ISP for Snapdragon is supporting 25 MP. Both chipsets will also provide support for faster UFS 2.1 storage. This means better storage and more responsive devices.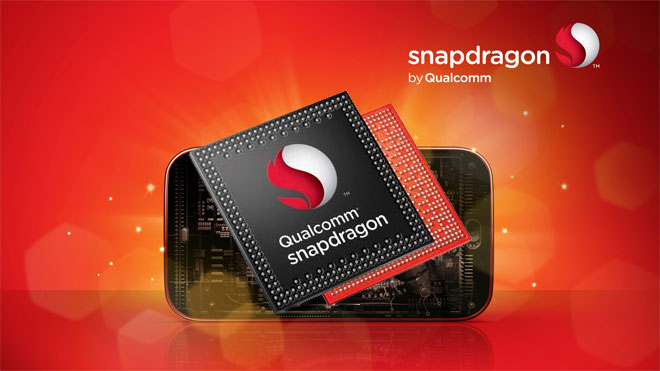 The Snapdragon 845 will most likely be unveiled next year and we agree with the leaked info. While Huawei's Hisilicon Kirin is expected much earlier as it has to catch the Huawei Mate 10 train.