Update: Samsung Galaxy Note 20 Ultra is all set to receive the Expert RAW app compatibility this month. However, as per new communication on Samsung Community, a new update to the Galaxy Note 20 Ultra will bring support for the Expert Raw app. After the update, the user would be able to install the Expert Raw app.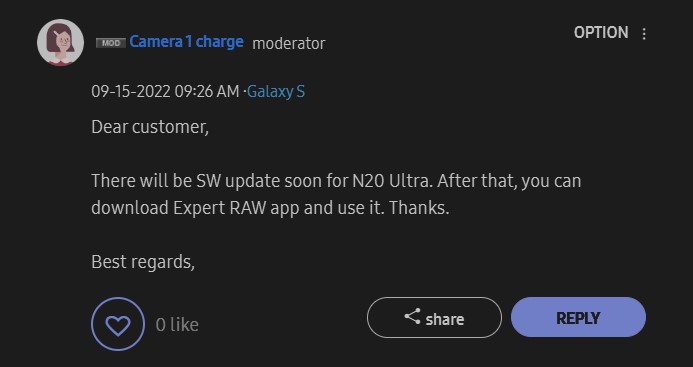 Old Story Follows Below…
Samsung flagship devices are always coupled with top-notch hardware specifications for excellent performance. These expensive devices are often taken care of with timely updates and the addition of new features. However, sometimes due to hardware constraints, these updates are delayed, as for the Samsung Expert Raw app which was scheduled to arrive for Galaxy Note 20 Ultra a few weeks ago but has not arrived yet.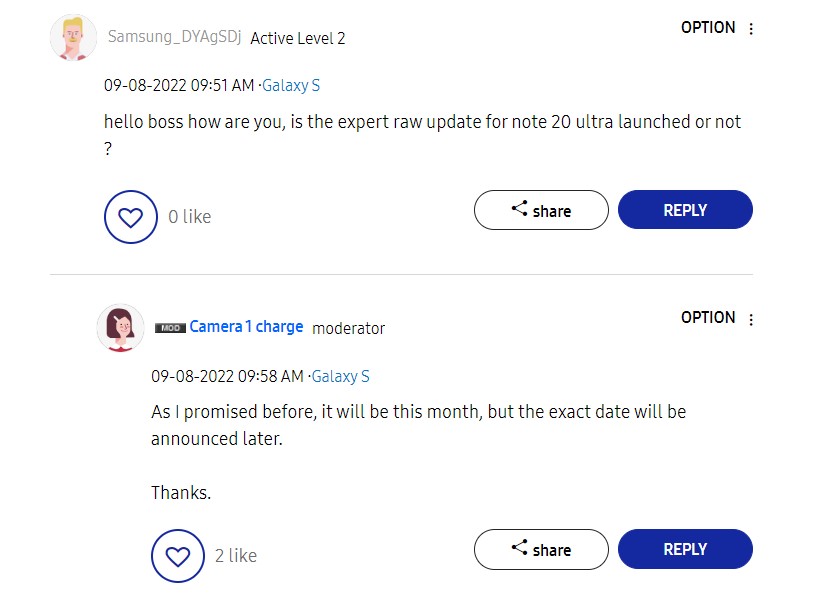 As per the Samsung Korea Community's Camera head, the Samsung Expert Raw app is finally coming for the Galaxy Note 20, especially the Galaxy Note 20 Ultra by this month. In a reply to the user who asked for the exact date, the Samsung official replied that "As I promised before, it will be this month, but the exact date will be announced later. Thanks."
It is a great breather for the Galaxy Note 20 Ultra owners as they are waiting for the past couple of months for the app.
Apart from the normal Camera app, the Korean giant has launched the Expert Raw camera app to harness the full potential of the Galaxy flagship device cameras. The users can save presets of the camera settings and can use those settings anytime later without adjusting the values.
We will update you once the app arrives for the galaxy Note 20 Ultra, make sure to follow us.