Samsung is actively improving the camera capabilities of its flagship smartphones. With each iteration, we see some new features which enhance the camera experience. Last year, since the launch of Galaxy S22, we have seen support for Expert RAW, a watermark feature, Astronomical Hyperlapse, and much more. Similarly, Galaxy S23 this is year is receiving all extensive features like 360 Audio and support for 200MP RAW camera shooting capability.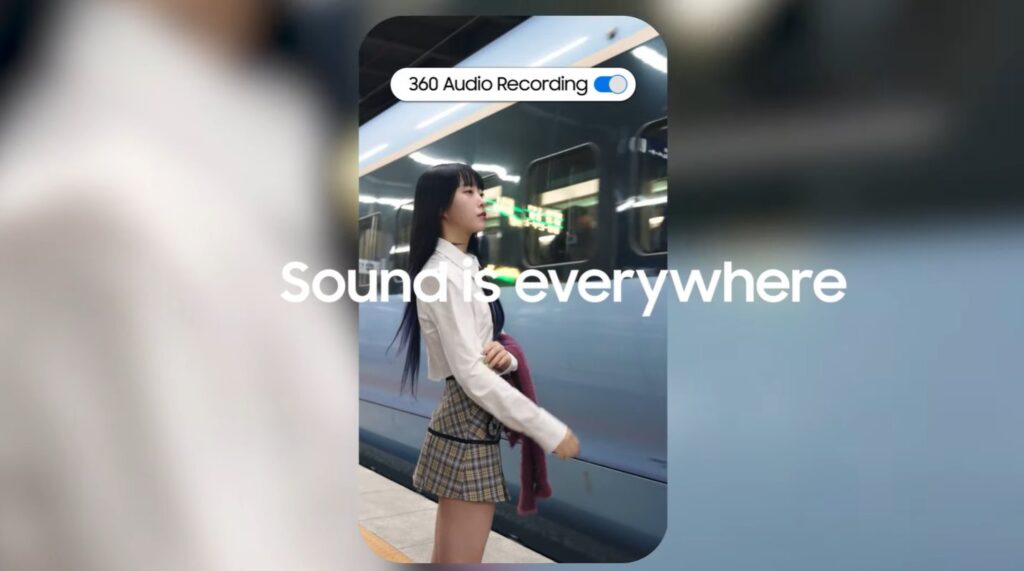 Must See: Samsung Galaxy S22 receives One UI 5.1, Fold 4 to get this month
There was some murmuring about the availability of these couple of features on the Galaxy S22 series in the coming days. As per the Camera Head on Samsung Community Korea, the plans are shelved for now due to technical limitations on the Galaxy S22. However, no specific reason is provided for the 360 Audio while recording videos. The Camera Incharge said there is no support plan for Galaxy S22.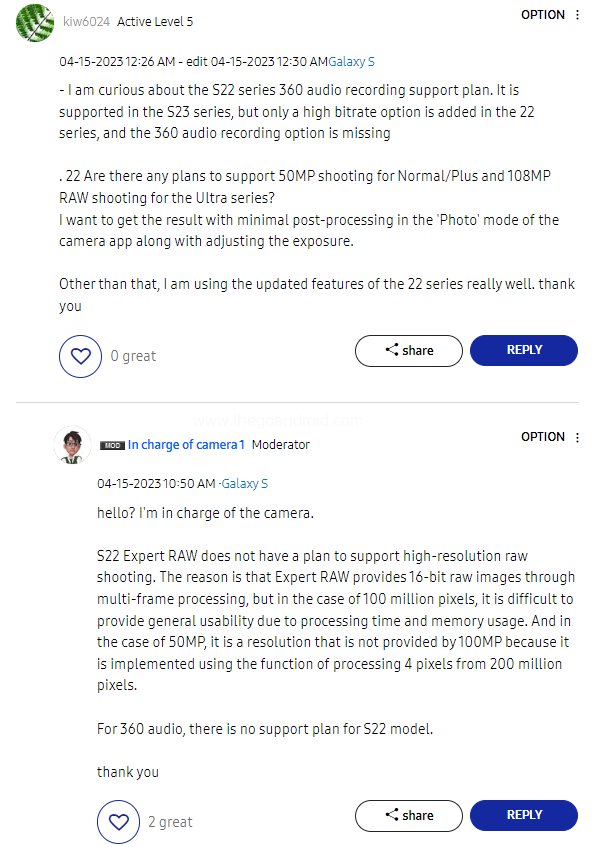 While replying to a user, the Camera Incharge replied, "the reason is that Expert RAW provides 16-bit raw images through multi-frame processing, but in the case of 100 million pixels, it is difficult to provide general usability due to processing time and memory usage. And in the case of 50MP, it is a resolution that is not provided by 100MP because it is implemented using the function of processing 4 pixels from 200 million pixels. For 360 audio, there is no support plan for S22 model."
So it is conclusive that both features are not coming for the Galaxy S22 Camera. However, most of the features from Galaxy S23 are now available for Galaxy S22.