[November 1, 2022, 22:58]: The latest version is based on OneUI 5.0 is now back in the store as per some reports.
Samsung recently revealed a new version of the Expert Raw Camera App for Samsung-compatible smartphones running OneUI 5.0. The new update added exciting features like Astrophotography Mode and Multiple Exposure Mode for a better photography experience. Even, Camcylopedia is introduced to help the users understand the optics behind the photography. All the preparation seems empty now as the Korean giant has pulled down the app temporarily from the Galaxy Store.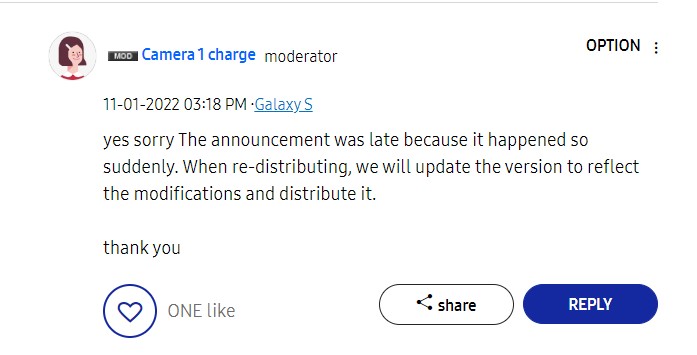 Must See: Here are the best Samsung OneUI 5.0 camera features!
The camera in charge of the Samsung Korean Community confirms the takedown due to some "version issues". There's hardly any information about the issue that led Samsung to unpublish the app. However, the glitch will be resolved soon as per the Camera Community in charge with a new version rollout.
The issue seems to be major, and any exact date for its comeback is not yet revealed. But, we expect the new version will be up and ready within a few weeks.
Just a few days ago, Samsung unveiled new features with the aim to improve the photography capability of the Galaxy S22 series. The new version somehow competes against the Google Camera which also offers similar features based on AI.
The Astrophotography mode was first introduced for Google Camera last year. However, the Korean giant introduced the same via the Expert raw Camera App with some improved utilities like Sky Guide and much more.