Samsung has always used its own Music Player for the Android Smartphones. They never relied on any other source, even not Google. This time Google and Samsung tamed up to make Play Music native to Galaxy S8. They have worked on a exclusive Play Music app which is only available on Galaxy S8.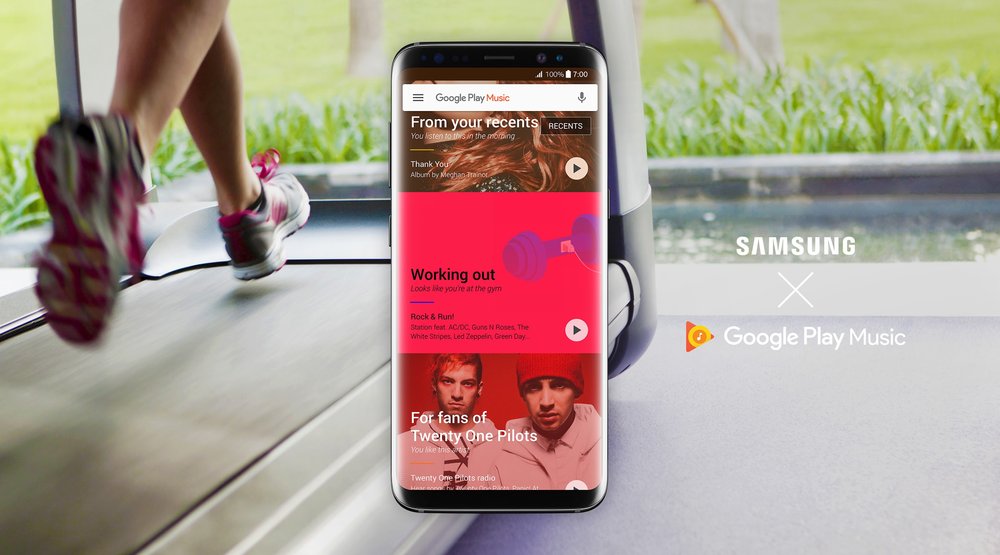 Read More: Samsung Galaxy S8 unlocked pre-orders live in the US
Google is offering three months of Play Music subscription at free of cost to GalaxY S8 users. They have even attached the Play Music app to the Online Storage service from Samsung. You can store upto 100,000 tracks online in the cloud and can listen to them via the Play Music App at no cost.
Google and Samsung is going to make these partnerships historic. They are working on Bixby to make it compatible with the Play Music. So,in other words if we say than you can control the Music with the Bixby.
Additionally, Google is also offering free access to YouTube Red.