Samsung is evolving new products, we have seen many patents registrations in the past from Samsung. Today, we have another new tech that will enable you to charge your smartwatch via your smartphone or smart case.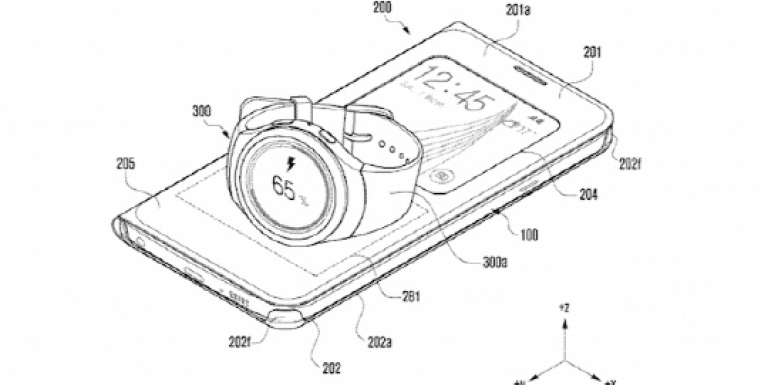 As registered to the U.S. Federal Communications Commission in the US, Samsung wants to charge the gear S watch with the new Smartphone case. The case will act as a charger for the watch as seen above in the image. user have to place the watch over the smart case to fill the battery juice in the watch.
It is currently unknown, whether the battery case will intake energy from Smartphone or it will have its own batteries.
Well, the new patent seems to be interesting, we will let you know if any new detail arrives about it.
Samsung is working hard to evolve better and faster than other companies. They have launched pretty cool devices in the recent past.