After long time Samsung Pay finally coming to India as registrations are open now for the early access. Earlier Samsung Pay was launched in the all the major markets in the world. Although, there has been no specific date for when the service would actually launch.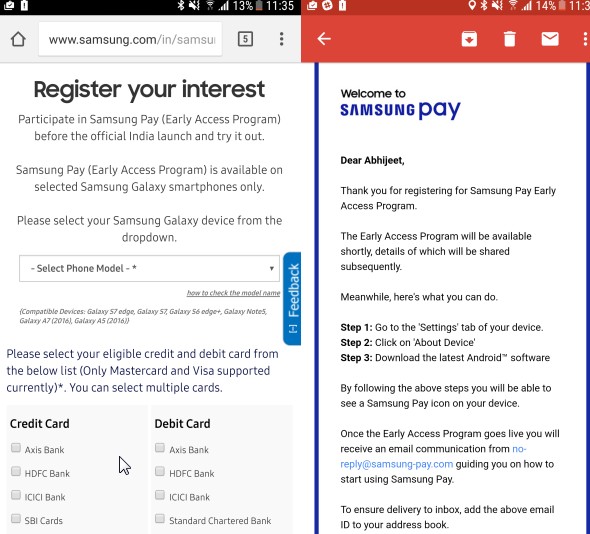 Samsung pay is the mobile payment system which will be very useful for people in India. As in India, government has demonetized its high currency notes recently. Samsung Pay can be used on the high end flagship devices of the company – Galaxy S7 and S7 edge, Galaxy S6, S6 Edge, Edge+, Note 5, Galaxy A5 (2016) and Galaxy A7 (2016).
Currently Samsung Pay is offering support for MasterCard and Visa credit and debit cards from Axis, HDFC, ICICI, SBI, and Standard Chartered banks, with support for Citibank coming soon. In future you will see more banks to join the list.
Unfortunately, there is not any exact date for when the service would actually launch in India.