Samsung has been one of the smartphone brands that continuously tries to unveil differences. Over the years, the brand has also undergone a significant change while shifting its UI from TouchWiz to OneUI. The RAW photography capability of the Galaxy S22 Ultra is insane. Samsung revealed the Expert RAW camera app for its smartphones to enhance RAW capabilities. Now Samsung has launched another app to improve the photography skills of its devices. The all-new Galaxy Enhance X app will be available in the Galaxy store.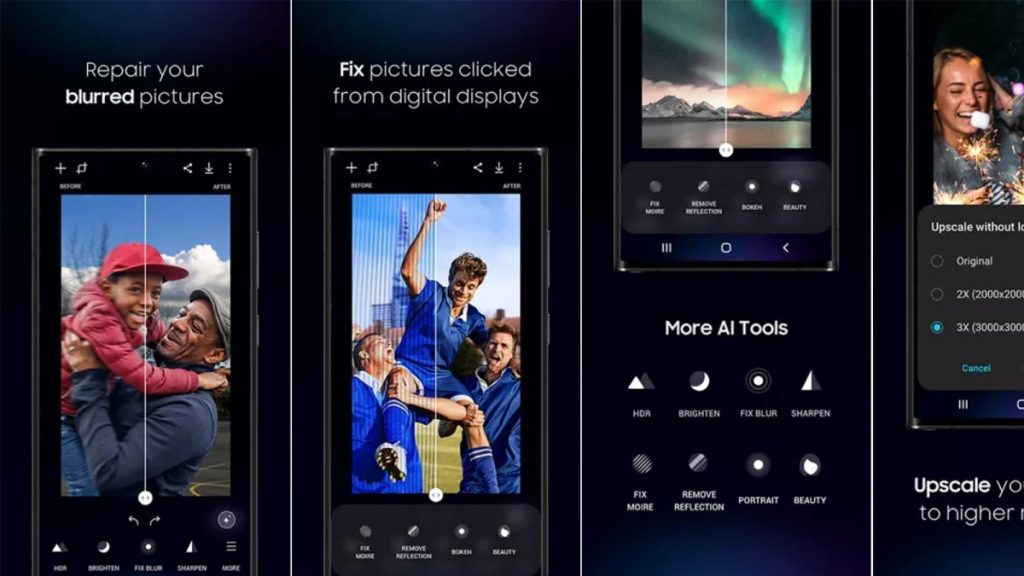 Samsung claims the app is a one-stop AI solution for all media enhancements. With the integration of AI, it will evaluate your photographs and find the flaws. It will also enhance them and upscale them to a higher quality image. Popular features of the app include reflections removal, blur removal, improving HDR effect & pattern removal. It also gets features like upscaling resolution and sharpening & brightening details of the low-light image.
With the introduction of the Galaxy Enhance X app, Samsung will be redefining its smartphone photography. Earlier, these features were only available in apps like Photoshop and Lightroom. However, it wasn't easier to edit with those apps. Another highlight of the Galaxy Enhance X app is that it won't edit the original image. All the modifications will be saved as a copy of the picture. The app will be available to all Samsung users whose smartphone runs on Android 10 or above. Sadly, Samsung limits the support of its applications to only its smartphones. Other brand smartphones won't get support for the app.