Samsung Galaxy devices come pre-installed with the company's own Photo editor App. As per Samsung, the app makes photography easier by providing a wide range of features for anyone from beginners to experts. To keep its words, Samsung never fails to send constant updates to the platform. The new version v2.9.26.33 of the app brings a handful of new additions and changes, let's see what they are!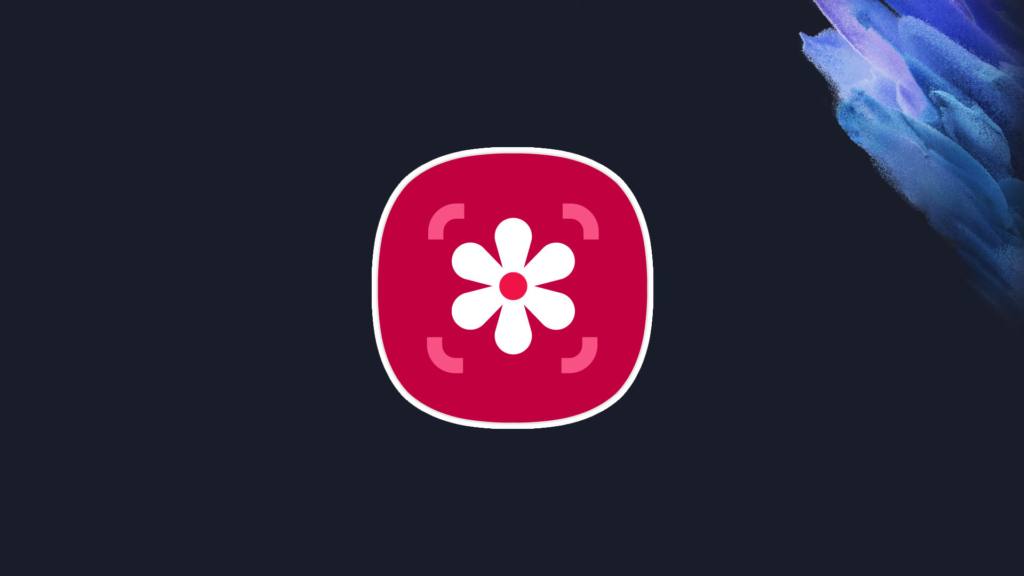 The new Photo Editor App arrives on the firmware version v2.9.23.37. The package carries new features that make editing easier and more fun. After flashing the update, the user can conveniently cut any part of the image freely. Alongside, there are more options to boost your picture. Here's the changelog for precise information.
Changelog
After editing an image, it will now be saved as a separate image from the original if you select [Save as copy] in [More]. -The advanced features that made it easy to edit by color have been re-equipped and applied as [Color mix].

Small images that are 1MP or smaller can be edited after improving the low image quality with [Resize] in [More]. – When editing [Text], you can now use fonts downloaded through the [Galaxy Store] in addition to the default fonts.

The ability to cut and add only the necessary parts when adding images during editing has been improved.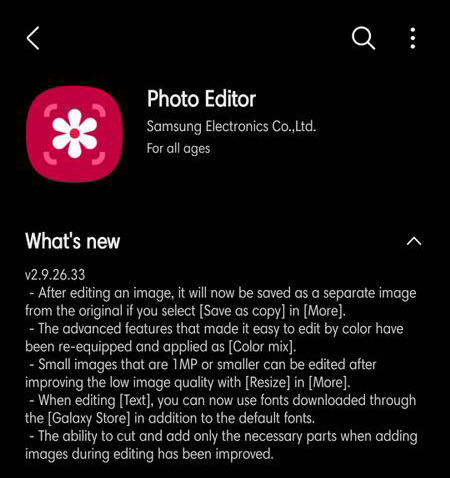 The up-to-date Samsung Photo Editor v2.9.26.33 is presently available on almost every Galaxy smartphone. In case you have not received the update till now, tap on the button below for a manual flash.