Samsung is working on a new Extended reality headset which is expectedly to launch later this month. Due to some reasons, the launch was reportedly pushed back further 3-6 months, but today its battery seems to have surfaced on Safety Korea. The tri-conglomerate between Samsung, Google, and Qualcomm seems back on track as battery-bearing model number EB-BI610ABY confirms several unconfirmed things.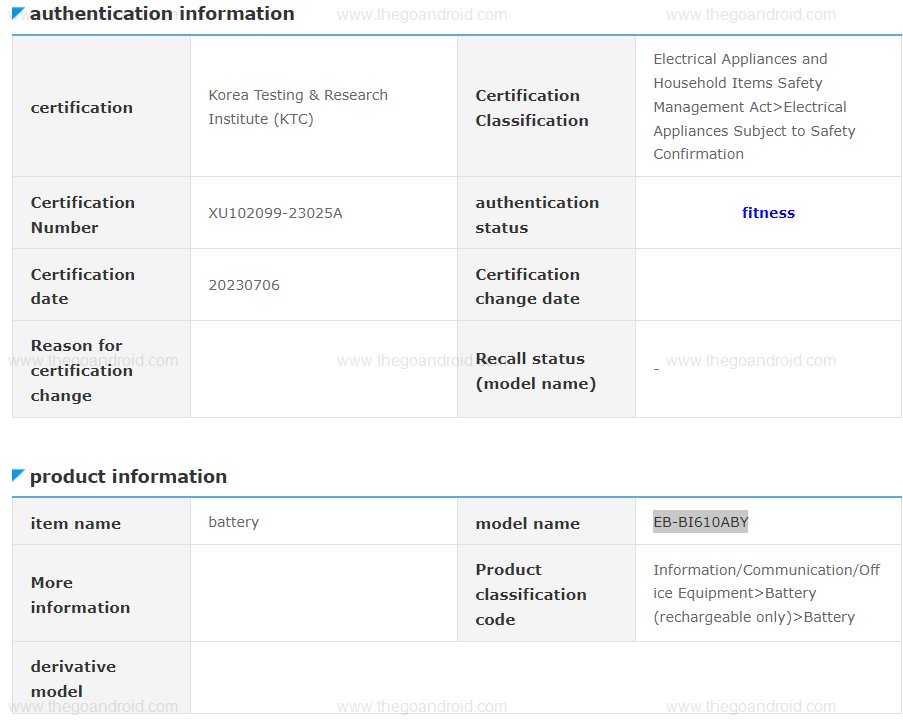 Must See: Samsung FlexMirror details surface via the EUIPO
A same series battery was spotted a couple of years ago with model  EB-BI120ABY and was speculated to be of the AR headset bearing model SM-I120. This time, the EB-BI610ABY appears to have succeeded the old EB-BI120ABY.
As per the listing, the battery features make of 2023.06.01. The battery appears to have passed BIS and CQC certifications too.

Clouds over Samsung's XR Headset
As per recent reports, and the recent resignation of Google's AR division head, Clay Bavor has shed some light on worries with Samsung's XR headset. The new Samsung XR headset could face some issues with software and application for some initial time. Even, the Korean giant decided to delay the launch of the XR headset due to these issues.
It would be a tough task for Samsung to compete with Apple's Vision Pro. Due to the same reasons, the tri-conglomerate even decided to review the design and specs of the XR headset.
The recent listing seems good news, for at least the fans who are expecting Samsung XR headset very soon.