At present Sony is not doing great in the smartphone market but this doesn't stop the brand from innovation. If you folks don't know almost all Android devices we are using comes with a Sony lens inside. Yes, you've heard it right almost every smartphone brand uses Sony's IMX series sensors for their handset's camera. Sony has a great record in the development of amazing Camera sensors and this time as well they have introduced a revolutionary new Camera sensor called the Sony IMX586. So let's know more about it.

This new sensor is capable of delivering great results compared to the current generation sensors. It is the first smartphone camera sensor that can achieve images up to whopping 48 MP. The sensor is also the first to have the 0.8 μm pixel size. The sensor uses a Quad Bayer Color Filter array where 2×2 pixels adjacent pixels come in the same color. The sensor promises great resolution with high sensor sensitivity.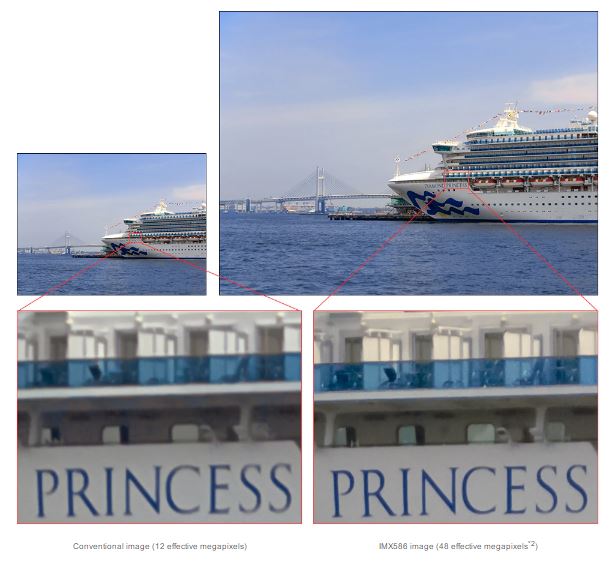 The higher Megapixel count here will not ruin the low light quality. As per Sony when shooting at low light situations the signal from the four adjacent pixels are added which raises the sensitivity level. The image is then captured with low noise and sharp details(12MP resolution).
However, in daylight, the camera sensor will utilize its mammoth 48 Megapixels to achieve that next level clarity. Along with high Megapixel count the dynamic range on this camera is great as well, almost 4 times the regular sensors. This sensor can even take 4K videos at 90fps which wasn't the case with previous gen sensors.