Music is a therapy to bring positivity and calmness to our daily life. From the age of radio, we have entered the Wireless earbuds era that is all the rage right now. Among all the options available across each brand, here we will talk about the design and performance in this Sony WF-C500 Earbuds Review.
Design
Like every other earbud, the Sony WF-C500 Earbuds comes with a charging case. However, the case feels a bit non-sturdy, especially the upper cap. Anyway, the earbuds are small, lightweight, sleek, traditional, and perfect for on-the-go listeners.
The buds are primarily made out of plastic and are rated IPX4 for sweat and splash resistance. It has rounded sides that can be fit comfortably against the ear. So, we can say that they are handy for workouts and commutes. To fit your ear perfectly and comfortably, Sony has provided three sets of silicone ear tips— small, medium, and large.

In a nutshell, the design is fine, but people with small ears may find it a little a bit bulky. Overall, the case and buds are lightweight and quite comfortable to carry around in the pocket.
Operation – How to control the Sony WF-C500
Moreover, the voice assistant on your smartphone can be accessed by pressing and holding the right bud. Doing the same to the left bud lowers the volume or rejects a call. These functions can really come in handy when you want to take a quick check of your notifications without taking the phone out of your pocket.
Functions – What are the features of Sony WF-C500 Earbuds?
The Sony WF-C500 uses Bluetooth 5.0 to connect to your device using AAC and SBC Bluetooth codecs. To control the settings, it uses the Sony Headphones Connect app. It conveniently pairs with any new device. For the connected device, simply pop the buds out of the case. However, there is no multipoint support. On the bright side, in case you do not want to miss out on a song while having a conversation, you can always use one bud.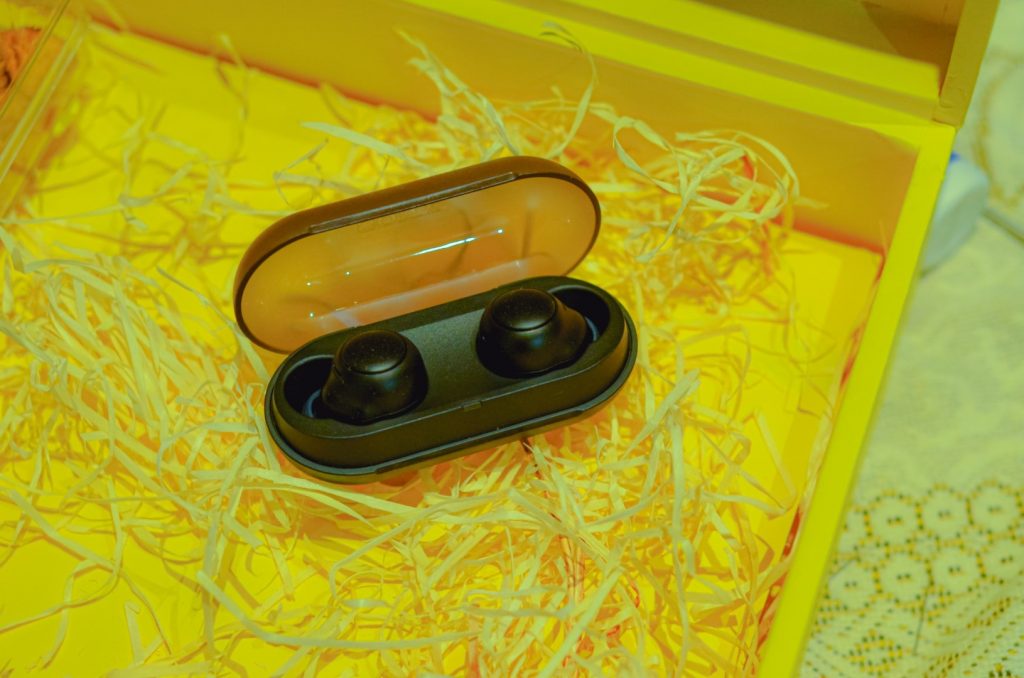 Customization: Sony WF-C500 provides customization options such as an ear-scanning function. It allows you to take picture of each ear and let the app customizes the bud's sound to suit your ears.
Adjusting sounds: Via the Sony Headphones Connect app, you can customize the sound experience of the Sony WF-C500. The app has an equalizer which can be reached from the home screen under "Sound." In addition, the section enables you to keep a check on battery status and update the firmware as well.
Sound experience: Sony has used the Digital Sound Enhancement Engine (DSEE) in the Sony WF-C500 Earbuds. It restores the high-frequency sound and fine fade-out sound to the compressed track for a more authentic listening experience. Unfortunately, the devices miss out on ambient sound and active noise cancellation (ANC).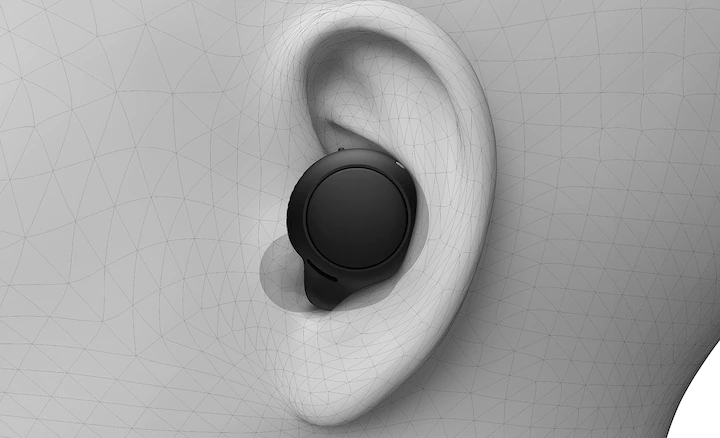 Manage phone calls: While wearing the Sony WF-C500 Earbuds, you can easily ask your assistant to make calls. Furthermore, both buds are equipped with omnidirectional microphones. All you have to do to answer a call is tap once on the right bud.
360 Reality Audio: The buds support 360 surround sound which works decently. However, it can not be compared to the premium segment earbuds. In fact, it only works only with two apps— Artist connection and nugs.net.
5.8mm driver: The 5.8mm drivers have nicely controlled bass with a frequency response of 20Hz – 20kHz.
Volume levels: The Sony WF-C500 Earbuds are pretty loud when it comes to volume. A 50 or 60% level is good enough if you are using it while doing your daily activities. Regardless, even when the volume marks are high, the sound has minimal distortion.
Battery – How long does Sony WF-C500 remain on battery standby?
Battery life is an extremely important factor if you are looking for a new pair of earbuds. In our Sony WF-C500 review, we found the battery life of buds is pretty strong in this metric. They provide 10 hours of wireless playback time, which is impressive. In fact, with the case in hand, you can enjoy up to 20 hours of listening. Moreover, the earbuds also support fast charging. Sony claims that 10 minutes of charging can give you an hour's worth of playtime.
You will get a warning when buds drop below 50% battery and when the battery depletes. In case you are using the buds in mono mode, you will hear different warnings for each bud. Also, there are orange LEDs on each bud and charging case that illuminate and indicate the remaining battery. Lastly, Sony has packed the Sony WF-C500 Earbuds with USB-A to USB-C cables. However, there is no power adapter out of the box.
Final Verdict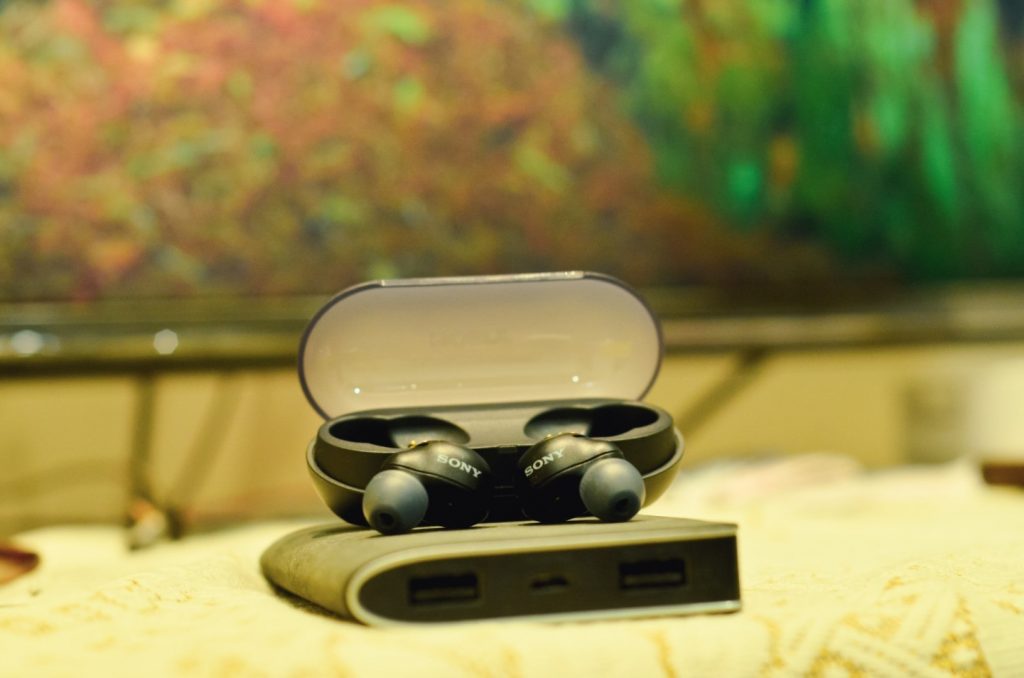 All in all, the Sony WF-C500 Earbuds provide a pretty decent listening experience with a great battery backup. The buds will not come in your way if you are on the go as it does not intrude on your daily activities. Most importantly, the product is worth the price i.e $99 or ₹5,990.
However, if you want active noise-canceling, ambient sound, multipoint, 360 reality audio, or other premium features, this might not be the right choice for you. But as mentioned, these buds are worth the cost and these features will come with a hefty price hike. Do comment below on how you find our Sony WF-C500 Earbuds review.