Sony users of the Xperia Z5, Xperia Z3+ and Xperia Z4 Tablet were having troubles with updating their devices. They have been complaining about the battery and heating issues since the Android 7.1.1 rollout first commenced. This problem started from the middle of the summer. Now, the Japanese manufacturer moved on and issued a new software update bringing some security patches.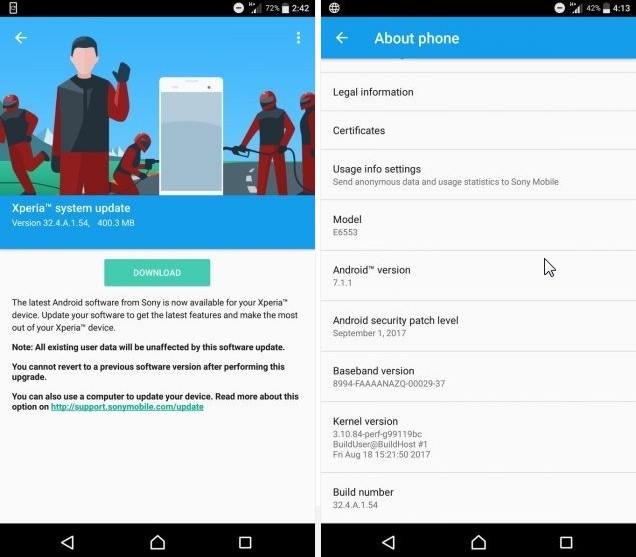 Sony mobiles have started to roll out a new firmware update for the Xperia Z5 range. It includes Z5 Compact and Z5 Premium as well as the Xperia Z3+ and Xperia Z4 Tablet. This new update keeps the handset on Android 7.1.1 Nougat. It moves the build number from 32.4.A.0.160 to version 32.4.A.1.54.
The size of the update is 400 MB. At a first glance, it does not bring any major feature or UI changes. The Android security patch has updated to 1 September 2017. Which was 1 June previously, but little else appears to have changed from a quick first initial view.
Some suggested about the battery and heating issues that have cleared out. We have yet to get a confirmation. Have you received the update? Please let us know if you notice any changes.