Spotify has been improving its app for Android and iOS users over the years. The transition to streaming music online is going in full swing. The latest update for Spotify's Android supports Android 13's Media Player. Over the years, Spotify introduced features like Hey Spotify and enormous improvements for Wear OS devices. The new Android 13 Media Player has album art and a dancing playback bar for compatible apps.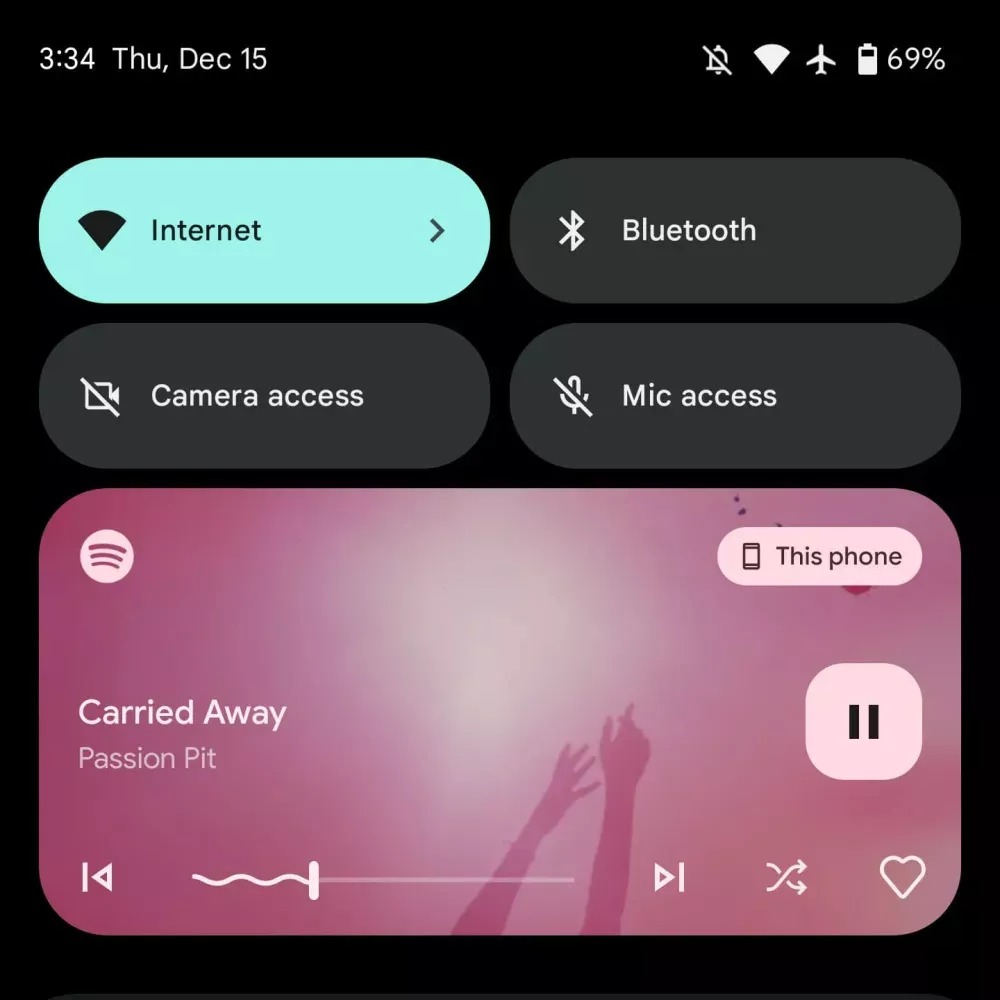 Must See: How to Download and Install Spotify Premium APK [no root]
The feature was first available for its beta app with version number v8.7.92.115 and made it to the stable app with version number v8.7.92.521. The new media player supports smartphones running on Android 13, like Google Pixel 7. The visual changes are visible on the notification shade of these phones. The music player has a rounded rectangle in the notification shade. The player's icons, like the Play/Pause button, are in a square circle shape and also feature previous & next buttons.
Spotify will also allow one to customize two buttons which are shuffle & like, that is set by default. For podcasts, it gets the 15-sec forward and backward buttons. It gets speed-up playback and adds to library buttons instead of shuffle & like. Apart from Spotify, the Android 13 Media Player supports YouTube, YouTube Music, Shazam and more.