We all have to agree that having a smartwatch makes it more convenient to control several functions including media playback. During the ongoing Google I/O 2021 conference, the company announced the changes coming to the Spotify app on the Wear OS. Finally, the music streaming platform is offering something it should've introduced earlier.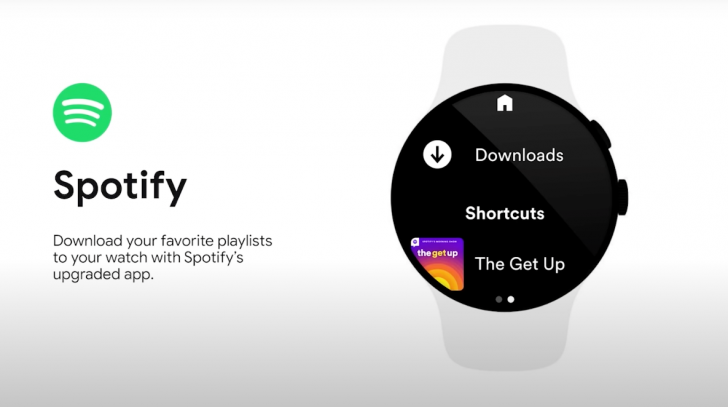 Along with the power to control music via your smartphone, the new update will let you enable to stream directly on your wearable. Moreover, you can now download your music and podcasts directly on the watch for offline playback.
In addition to this, the app will also support Spotify Connect, allowing you to instantly switch playback between different devices. Clearly, Spotify is emphasizing the Wear OS platform. With all the offline content, the streaming service will be smooth as ever, that too locally on your smartwatch.
However, it is not yet sure when exactly the app will receive the update. But the Wear OS app will get the update to enable this feature sometime soon as per Google.
Adding on to this, there is more news that will interest the users. YouTube Music is also making its way to Wear OS. Yes! you read it right, Wear OS is finally getting the popular music app.
With YouTube Music on wearables, users can take advantage of the best features of the app. Users can listen to music or content with zero interruption with Smart downloads that will be specifically highlighted.
Similar to Spotify's case, there is no specific date when the app will be available. According to Google, it will arrive later this year.