Looking for a good family genre movie for the weekend? We might have something to offer you. A Stork's Journey is an animated comedy which is being offered free on Google Play for now. The movie hasn't even come to the U.S. theaters as of now but you can be one of the first to watch it. Head on to the Google Play Movies & TV and grab it while you can.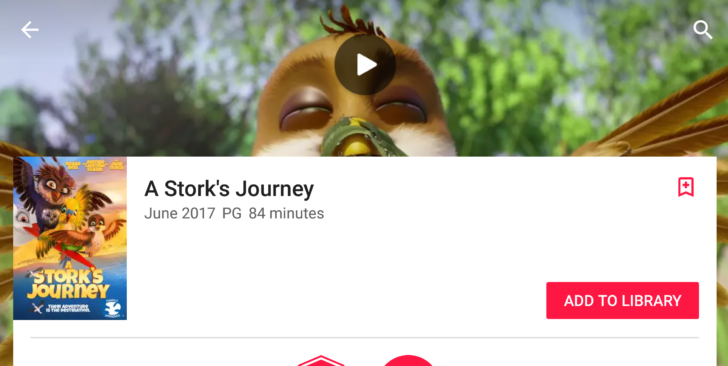 The Stork's journey centers around a cute little orphan sparrow who thinks he is a stork. Because of his upbringing under storks, he too wants to migrate to Africa with his new parents. Little does he know that it is a dangerous path ahead. Will the little sparrow be able to brave the storm that lies ahead?
Hit the Google Play link to find out.